May 8, 2016, 5:14:26 PM via Website
May 8, 2016 5:14:26 PM via Website
Are you color blind?
Not literally. Some of us don't perceive colors, we just look at them.
Just like we climb the stairs every day at work and yet not know how many steps there are.
What if I say there is a game that challenges your sense of perception and helps you improve it.
Play "Mad Colors", a game that challenges your intuition using colors. It is a fun way to know how instinctive you are.
All you need to do is check whether the color matches the color name.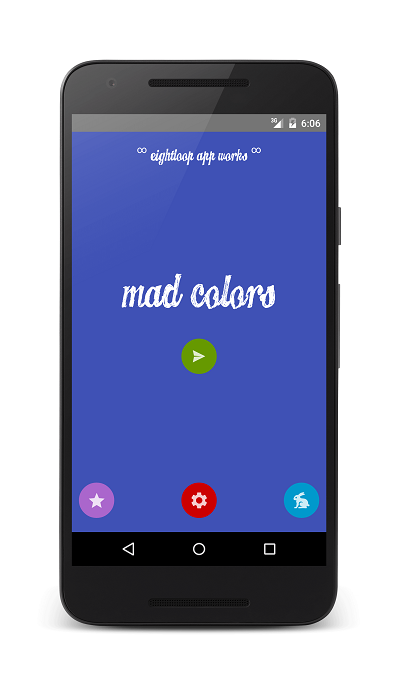 There are four game modes in "Mad Colors"
1. Classic Game: Classic as it says. Find the right color before the countdown.
2. Time Trouble: All you could score before the timer elapses.
3. Two Player: Double the player, double the fun.
4. Fury Road: The colors have gone furious and there is no escaping them.
Mad Colors is available @ Play Store for free. Designed for both mobiles and tablets it requires Android Ice Cream Sandwich or above.
play.google.com/store/apps/details?id=harshavardhan.com.madcolors&hl=en
Try the game now.
Cheers,
Harsh
— modified on May 8, 2016, 5:14:56 PM