May 2, 2016, 11:59:39 AM via Website
May 2, 2016 11:59:39 AM via Website
Google Translate is one of the greatest apps on Android .
By adding in-app translation ability Google Translate becomes even much better in Marshmallow!
However, how to translate text in older versions of Android where Google Translate doesn't provide in-app translation, or in the case third-party apps that don't allow to select text? You can't do that!
EFGT (Extension for Google Translate) can help you!
By EFGT, you can select any text on screen and quickly send to Google Translate for instant translation!
EFGT extends Google Translate by in-app translation ability for older Android versions where standard Google Translate doesn't provide.
EFGT brings Google Translate to new level of convenience!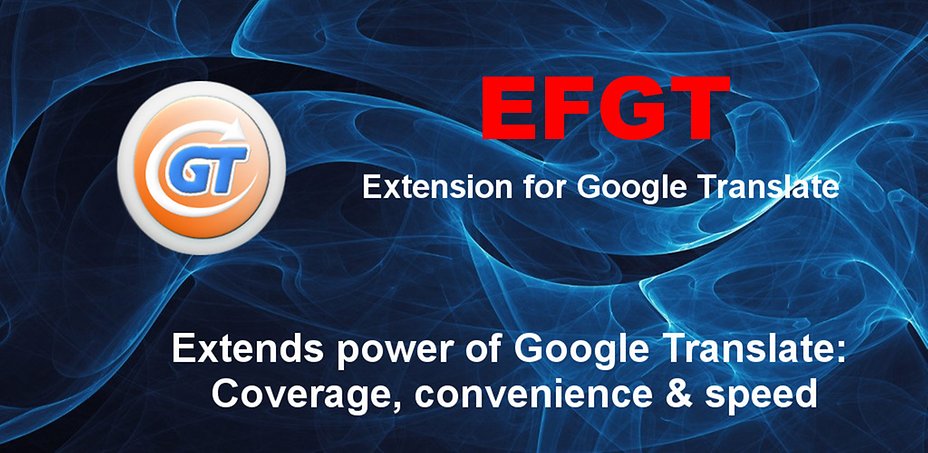 For more detailed information search Play Store for com.vpeak.translate app ID.
Any suggestion will be highly appreciated!
Thank you.