Mar 15, 2016, 7:23:41 PM via Website
Mar 15, 2016 7:23:41 PM via Website
Hi people,
I just wanted to let you know about my watch faces. They are quite unique in design and very photo-realistic - they are 3D rendered.
My first one is "Real LED Watchface"
(To get the watch face from Google Play please follow the link in the youtube video description (open the video on the youtube website...)
Real LED Watchface is a beautiful photo-realistic watchface for your Android Wear Watch based on a 3D rendered interface with light emitting diodes. The big LEDs are for the hours, the medium sized ones at the outer border show the minutes and the inner ones represent the seconds. The center displays the battery status of your watch (which can be changed to show day of week + day + digital time in your settings!)
New in Version 1.2: Change colours for hours, minutes and seconds - even mix them! Now also choose from two different ambient modes. One full color mode and one uobtrusive mode with just two outlined circles for the hours and minutes. Change all those configs via your Android Wear Companion App!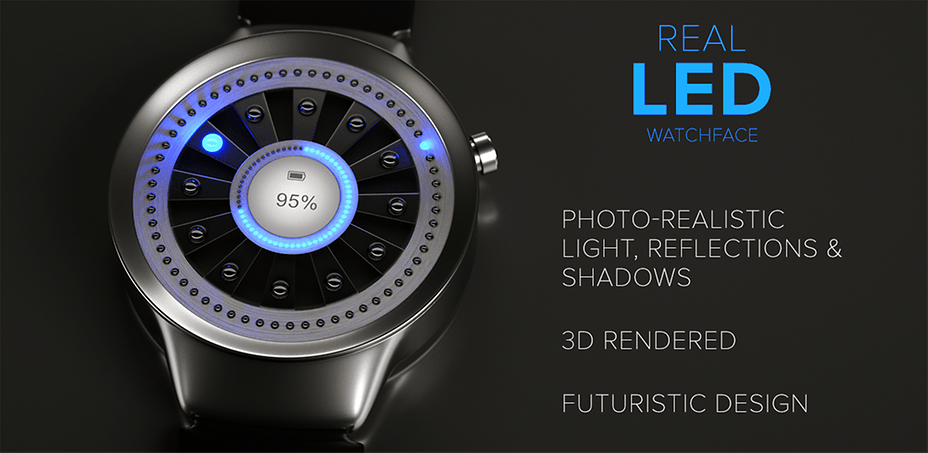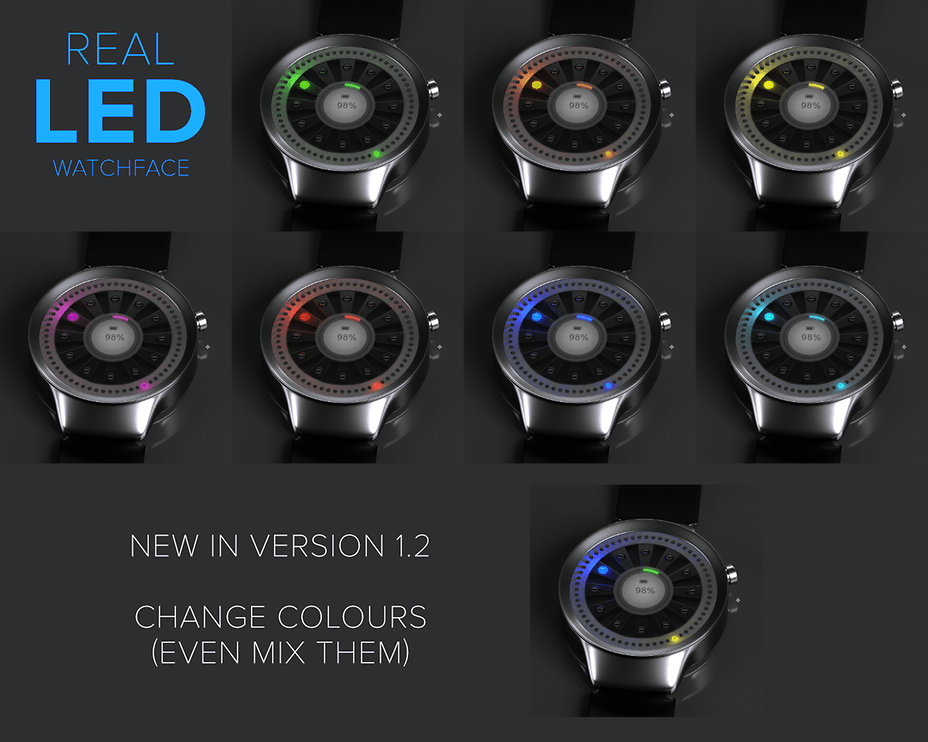 — modified on Mar 15, 2016, 7:32:32 PM