Mar 10, 2016, 12:15:55 PM via Website
Mar 10, 2016 12:15:55 PM via Website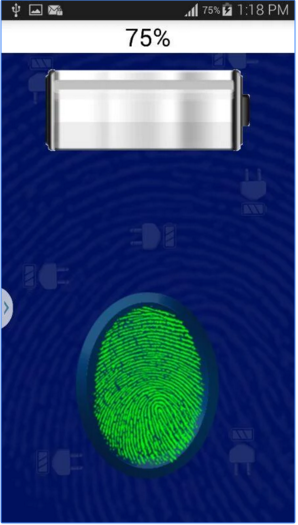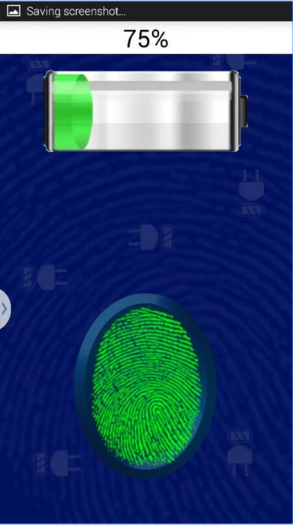 Description
*Finger Battery Charger Prank:*
This finger charging application is an amazing application that can be used charge your android devices through the touch of your finger just for fooling around with your friends and family. It is designed in such a way that one who is not aware of the current android platform capabilities can never guess whether it is a prank application or real. People would think as if it is a real battery charging application.
There may be in future smart screens that are capable of actually converting the heat or any other parameter into electrical energy that can be used to charge your devices, but currently you cannot charge your batteries through your device's screen using the concept introduced through this application. You should ONLY use this app to fool your friends.
How to Use:
 Place your finger on the fingerprint scanning pad and wait.
 The battery level along with the charging animation will be shown on the screen.
Disclaimer:
Finger charger Prank app is for entertainment purposes only. It does not charge your device. The displayed results are your original battery levels. It is the best application for fooling your friends not for actually charging your devices.
Note
For this app, anyone can visit us on
Google Play>Frozen Apps >Finger Battery Charger Prank.