Mar 9, 2016, 11:08:29 AM via Website
Mar 9, 2016 11:08:29 AM via Website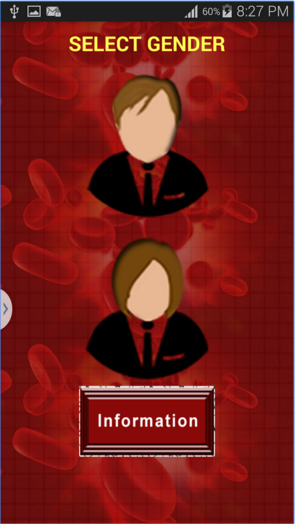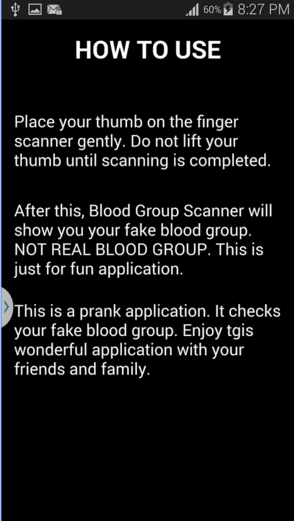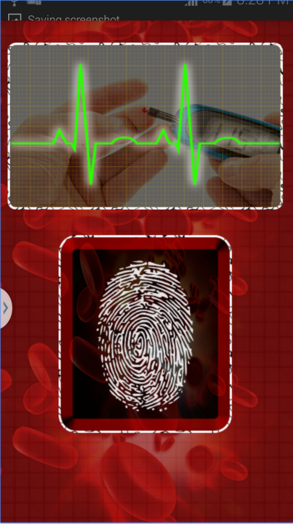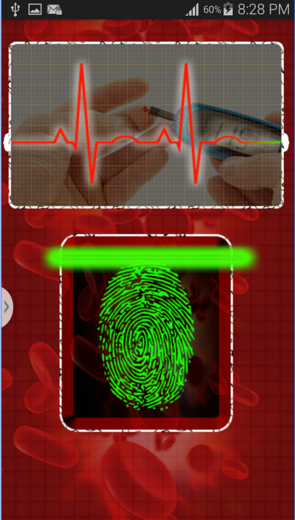 Description
Always consult a doctor for your health related problems
Everyone wants to save his time by finding solutions of different problems. Most people don't know about their blood group because they don't even have time to go laboratory for blood test. Using this app you don't have to worry about going laboratory for checking your blood group.
Here we are introducing Blood Group Detector application for all android users which detects your fake blood group showing random results by simply scanning the finger prints. This is an interesting application to make fun with your friends and family. Just install this application and have loads of fun with them.
There are four main blood groups (types of blood): A, B, AB and O. Your blood group is determined by the genes you inherit from your parents.
How to use this application:
 Select the gender
 Now a new screen will appear. Put your finger on the finger print area.
 Wait until the finger scanning is completed.
 A random result depicting your blood group type will appear on new screen as the scanning completes.
Note: Blood Group Detector Prank is just for fun and entertainment. It is not possible to check you real blood group through mobile devices. All the results are randomly generated and fake.
Please go to a laboratory to ascertain your real blood group.
Link
For this app, anyone can visit us on
Google Play>DaniPani Apps >Blood Group Detector Prank.