Mar 9, 2016, 12:50:15 AM via Website
Mar 9, 2016 12:50:15 AM via Website
Hello guys ,
To motivate you to try our recently launched, Danger-Zone-packed, Air Force
base command game, AIR FORCE FURY, we're giving away massive STARTER PACKS
for you to start!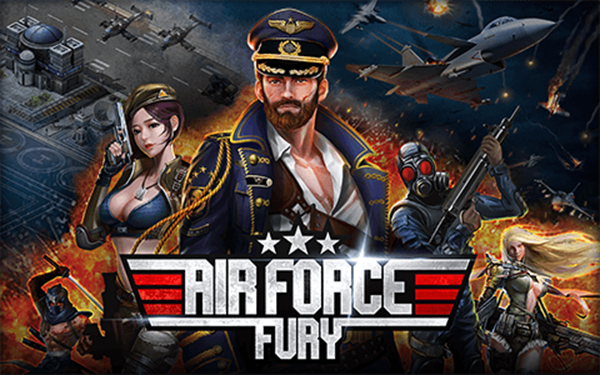 Air Force Fury is a mobile action-strategy warfighter in the skies.
Command your Air Force base, build an arsenal of modern to futuristic
aircraft, collect Heroes to lead your squadrons, and dominate the skies over
on the world map and massive campaign.
TO RECEIVE KEYS FOR THE STARTER PACK:
A) Take one of the keys listed here! They are redeemable in the "CDKey
Exchange" Event, once you complete the tutorial.
4X8BEN
4XA1G4
4XOX93
4Y64EU
4YO5FA
4YY5E8
501S3N
505OGC
5077G8
52IEWX
52PPUI
53MH2L
53SUO1
53T2A0
540CU9
54HEYX
54KDG2
550LNM
OR B) Email support@airforcefury.com with subject line: "GIVE ME A STARTER
PACK"
OR C) Message us on facebook.com/airforcefury with the subject line:
"GIVE ME A STARTER PACK"
We'll send you a KEY where you can redeem the Starter Pack in-game!
DOWNLOAD AIR FORCE FURY from either the Apple App Store or Google Play store