Mar 7, 2016, 1:39:24 PM via Website
Mar 7, 2016 1:39:24 PM via Website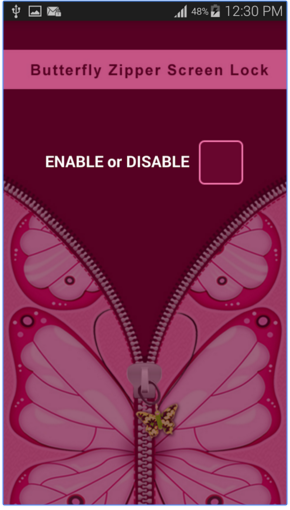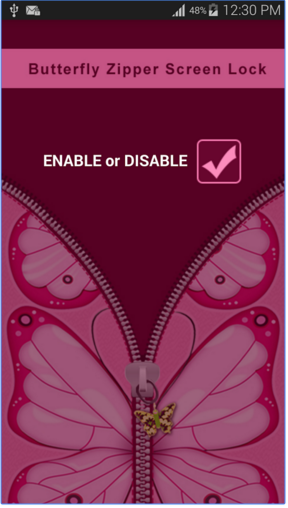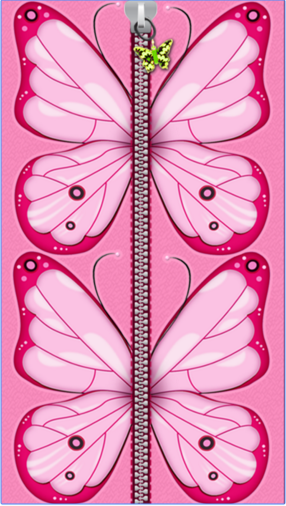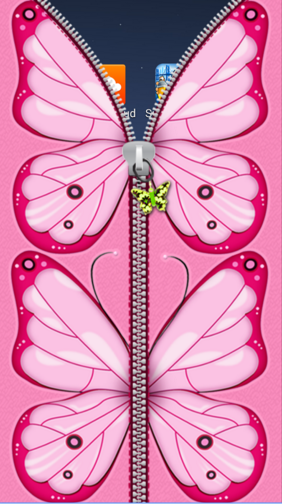 *Description:*
Pink Butterfly Zipper Screen Lock is a lock screen application which locks the mobile screen with a beautiful theme of Pink Butterfly zipper locker. Whenever the mobile screen is locked a beautiful picture of Pink Butterfly with zip will be shown on the screen.
This application does not require any authentication like pin code or password. To unlock the mobile you just need to unzip the screen by simply dragging the zip down to the bottom of the mobile screen. Mobile will be unlocked as you drag the zip to the bottom of mobile screen.
The beautiful design of this zipper lock screen app will always give you a real feeling whenever you unlock your mobile phone. This application is designed for all the fans of Pink Butterfly who love it to be on their mobile screen.
This application has user friendly interface. Just one click to Enable/Disable the Zipper screen Lock application. No need to check it again your mobile will automatically get locked by this applications each time when your press the lock screen button of your mobile.
Just enjoy this beautiful application and must give us your feedback to develop more applications like this.
Note
link is google plaay>mobile tool shop>Pink Butterfly Zipper Lock