Feb 29, 2016, 5:24:54 AM via Website
Feb 29, 2016 5:24:54 AM via Website
Hello Everyone.
This is my 3rd game, "Everybodys Focus".
This is the concentration test game. If you have confidence in concentration, Play now~!
Link Download: play.google.com/store/apps/details?id=com.Lidoukens.EverybodysFocus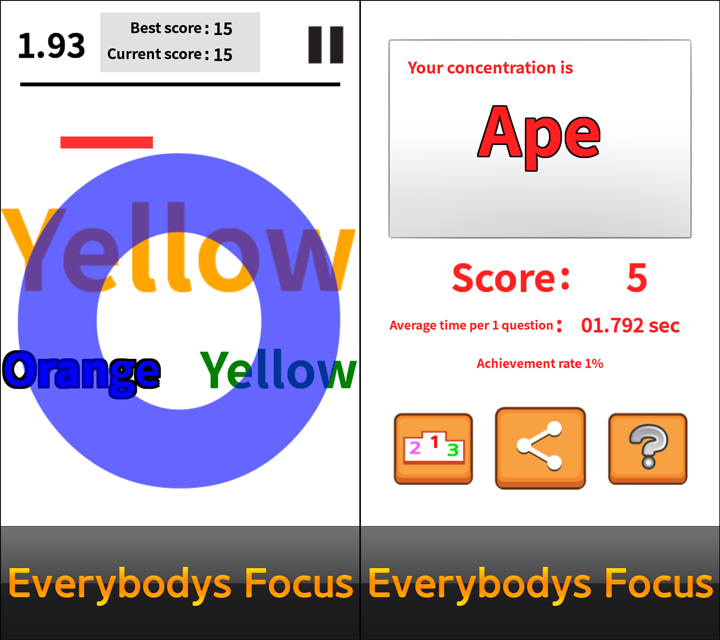 Description: All in all, a test of concentration!
Do you need a way to improve your concentration?
Do you want to know your concentration?
This game will help you improve and measure your concentration.
Test is simple.
- Please choose the color of the word questions!
- Get the right answer as soon as possible and as much as possible!
To keep your concentration to challenge the top-rated!
※ This game is built on the STROOP Test.