Feb 23, 2016, 5:20:50 AM via Website
Feb 23, 2016 5:20:50 AM via Website
I think It looks almost exactly the same as the S6!

The Galaxy S7 Edge has a 12-megapixel camera, compared to last year's 16-megapixel shooter. But S7 phones have a slightly wider aperture, too (f1.7 compared to f1.9), which would let in a bit more light than the S6.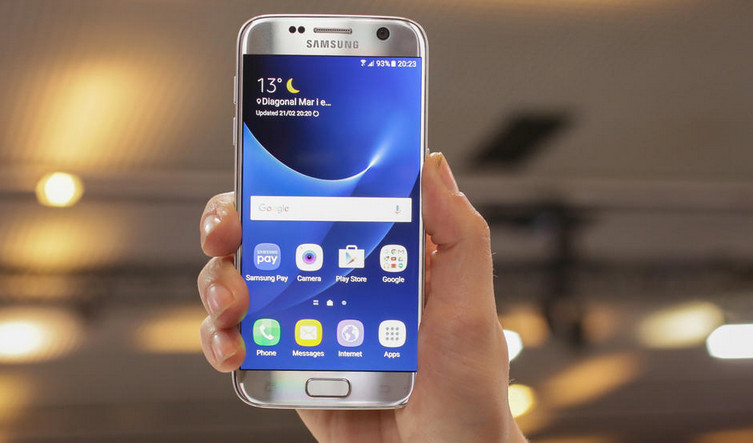 The S7 and S7 Edge are available March 11, with preorders beginning February 23. Samsung hasn't announced pricing, but it did announce a deal: If you buy either S7 phone between February 23 and March 18, Samsung will give you a free Gear VR virtual reality headset with a bundle of six games. The Gear VR will work with both new S7 phones.
New and notable features
Android 6.0 Marshmallow software
5.1-inch screen with 2,560×1,440-pixel resolution
Either 32 or 64GB of storage, depending on the region
MicroSD card slot for extra storage up to 200GB
12-megapixel camera (get the story below)
Water-resistant (IP68 rating)
3,000 mAh battery (versus 2,550 mAh on Galaxy S6)
"Always-on" display shows time, calendar or images from the lock screen
Qualcomm Snapdragon 820 processor (or Samsung's Exynos chipset in some regions)
Dedicated gaming feature makes it easier to record sessions and screenshots; a do-not-disturb mode blocks incoming notifications
Colors: black onyx, gold platinum

Learn more about Samsung Galaxy S7 >>