Feb 16, 2016, 12:01:00 PM via Website
Feb 16, 2016 12:01:00 PM via Website
Hi,
We've just released a new app called Pyfl (Places Your Friends Like) for both iOS and Android. It's available for free on Google Play, simply search for Pyfl.
This app lets you save all your favorite places on a map and get recommendations from your friends. If you're tired of anonymous (and fake) reviews about bars, restaurants and hotels, then it's the right app for you. You will only get place suggestions from your trustworthy friends!
Make sure you sign up with Facebook to be able to see your friends who use the app. And talk about it around, it's even more useful when all of your friends can recommend their fancy places.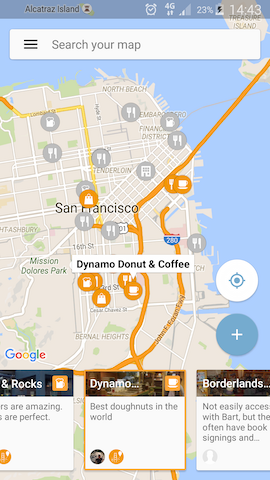 — modified on Feb 16, 2016, 12:02:33 PM