Feb 16, 2016, 12:45:46 AM via Website
Feb 16, 2016 12:45:46 AM via Website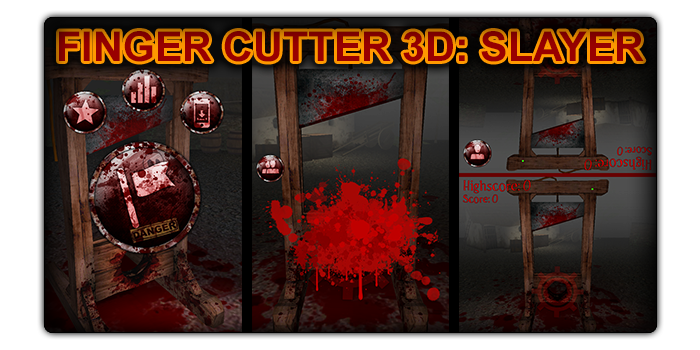 • Our apps only require permissions that they need to run •
FINGER CUTTER 3D: SLAYER
*- DOWNLOAD -*
• 2 Player Mode!
• Online Highscore List (Hold your own highscore and beat your friends!)
• Fast Rounds
In a dark horrible environment, you can prove your courage to everyone. Survive the sharp blade of the guillotine as long as possible. Since reaction, coordination and concentration are required at the same time, it is also a great brain training.
Put your finger into the guillotine and keep an eye on the blade. Dont let it slay your finger!
You Survived? Great. Prove it again!!
If you release your finger too early, you will be laughed at and lose your current score, Haha!
If you are too slow, you'll see what happens.
Do you dare?
Feel free to judge please!
— modified on Feb 16, 2016, 4:01:56 AM