Feb 5, 2016, 6:35:12 PM via Website
Feb 5, 2016 6:35:12 PM via Website

I've published my first app to the Play Store that I hope will be of benefit to writers and authors everywhere. It's called StoryBuilder, and it's designed to organize all the important parts in your story: characters, locations, and events. The idea is that by organizing your story from the very beginning, you'll have a greater likelihood of actually finishing it and getting it published.
If you're the type of writer that has 100+ characters in your stories, with a dozen subplots, you know how unwieldy it can get. It becomes a nightmare to edit, especially once you realize your story is filled with plotholes because you forgot to tie up all the loose ends. Hopefully, this app will be of help to some writers out there.
The goal is to make this the go-to app for aspiring writers and authors, and I've got a huge list of things to implement and improve on, so expect consistent updates. I'm looking for any feedback, comments, or feature requests.
play.google.com/store/apps/details?id=tahastudio.storybuilder
Screenshots: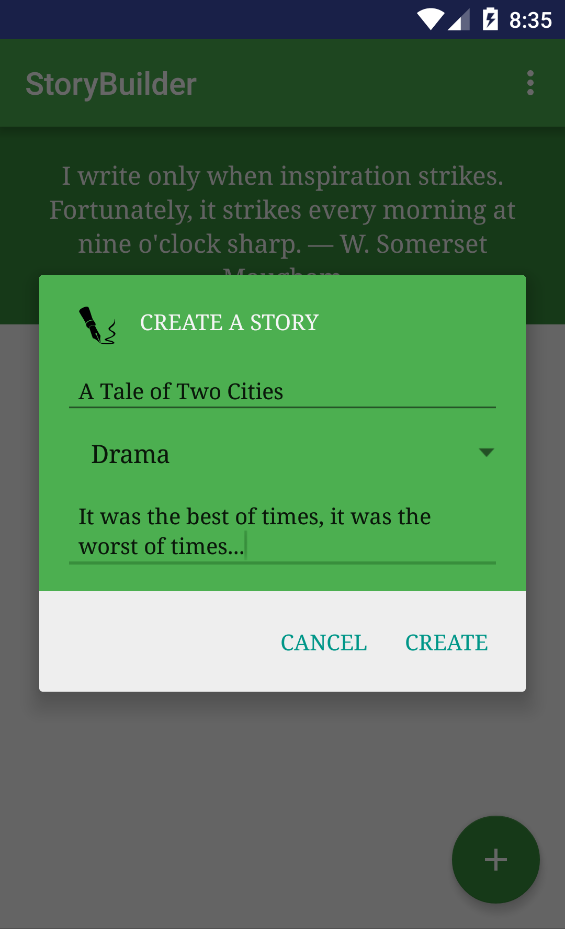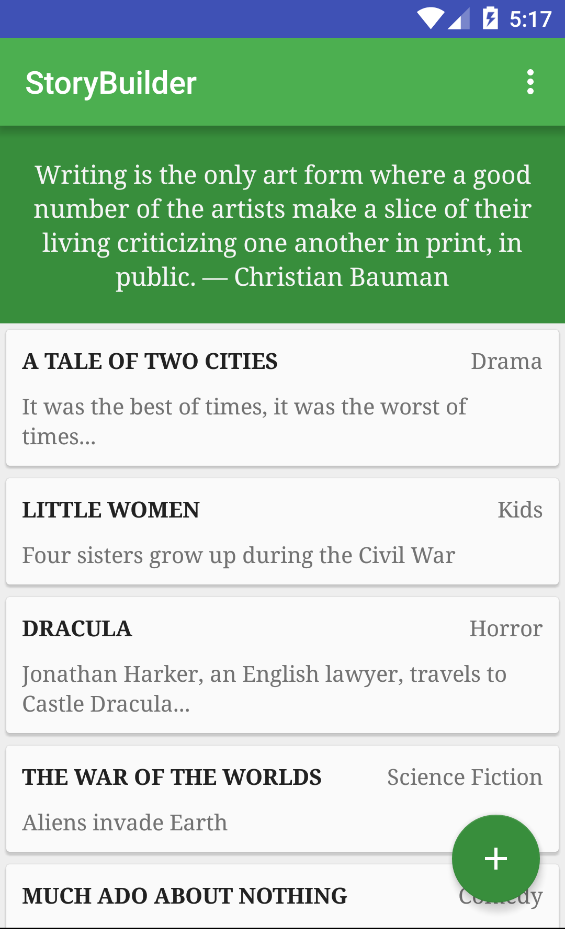 Thanks!