Feb 3, 2016, 6:54:25 PM via Website
Feb 3, 2016 6:54:25 PM via Website
Play Store: play.google.com/store/apps/details?id=com.lazyfoxlabs.earthlivehdwallpaperfree
I would like to share this app with people who love space related wallpapers like me. This app will fetch live images of earth and set them as your wallpaper. Other features include but not limited to.
Realtime cloud cover
See live picture of earth as visible from space
Areas without sunlight are shown in infrared to get a better picture
Crop high resolution pictures and set just part of the picture as wallpaper
Below is a sample of wallpaper set using the app showing night side of earth in infrared.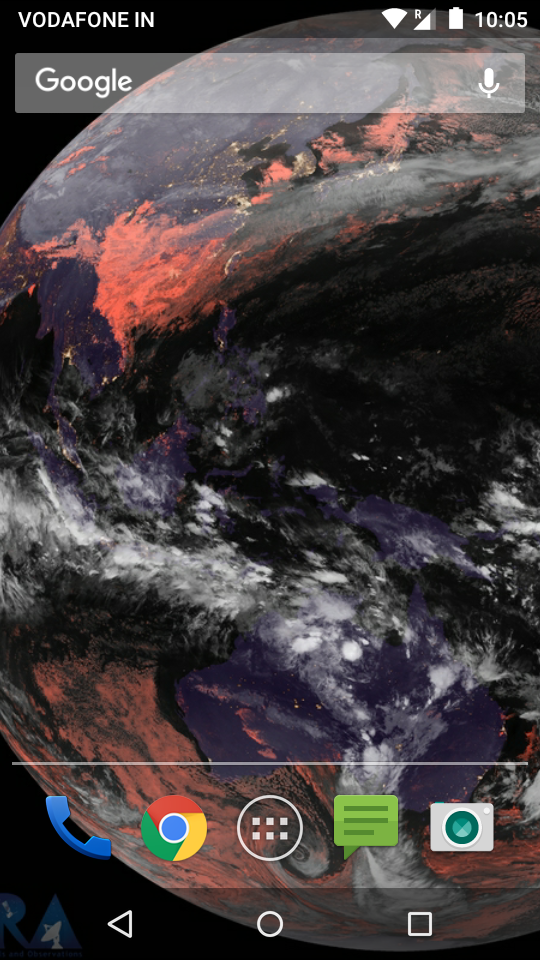 — modified on Feb 3, 2016, 6:59:42 PM