Jan 22, 2016, 8:42:28 AM via Website
Jan 22, 2016 8:42:28 AM via Website
More and more apps are created to help make your life a little bit easier. It is so difficult for us to figure out which one can actually use,and which one don't need to bother with. Here are some of my collections,and I recommend these apps for all Android users.
Notes&Lists
BuyMeaPie-Grocery Shopping List
Download Link:Free | Paid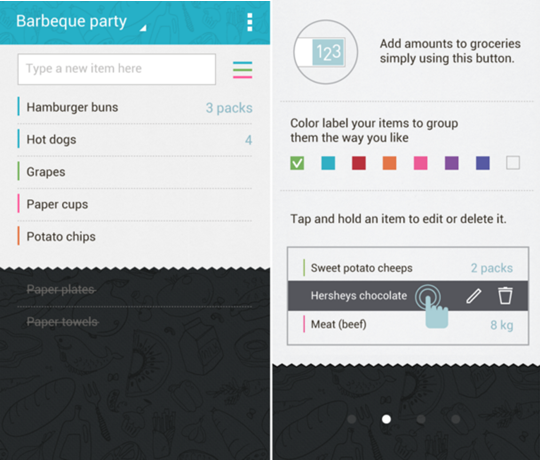 You should love an app with such a humorous title. Rather than name it something boring,the developers at Skript named it something interesting and definitely out of the norm. This app has more than 5 million downloads and is considered one of the most popular of its kind. BuyMeaPie has a smart cloud synchronization that allows users to create and manage lists either on mobile device or web app,and sync them with a number of devices. You can also share your lists with you friends and family on shopping together.
Data Recovery
GT Recovery for Android
Download link:Free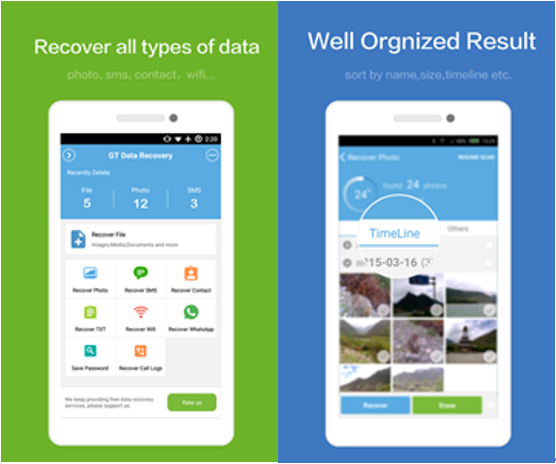 GT Recovery has a ease-to-use interface,it's ideal for everyone. Simple clicks bring you what you want. It can undelete deleted files,recover lost data with scanning the storage space on your android phone. If you accidentally deleted something important on your phone,reformatted your memory card,or restore your phone to the factory default settings. GT Recovery can help your recover images or photos,recover audios as musics and records,recover videos,recover lost contacts and messages,which contains functions as installation file recovery,package recovery,documents recovery etc.
Features:
~Supports mainstream volume formats,as FAT,EXT3,EXT4.
~The scanning results of audios or videos can be previewed.
~Help you find what you want easily .
If you want to try a data recovery app,make GT Recovery for Android that one.I highly recommend GT Recovery.
Productivity
Swype-Type Fast ,Swype Faster
Download Link: Free | Paid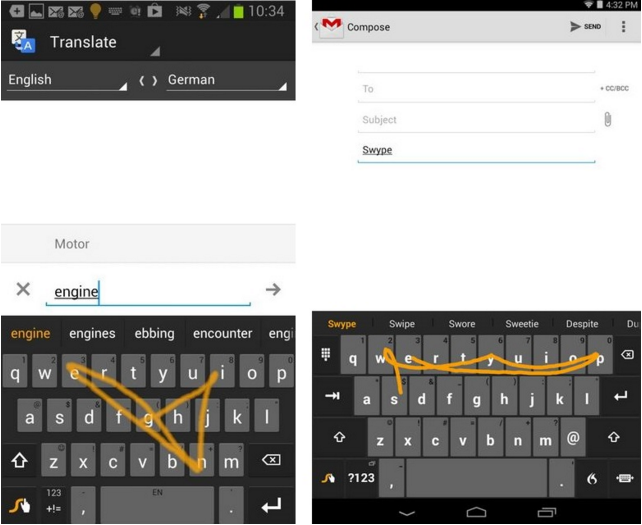 Swype is the world's most powerful Android Keyboard. Most Android users are familiar with Swype's signature input method of dragging a finger over keys instead of tapping them,a feature that has been baked into several phones. If you want a better keyboard option for your device,this is it. Once you get used to using it, you will find that you have better speed and accuracy with your typing.
Personalization
Muzei - A living Museum For Your Android
Download Link: Free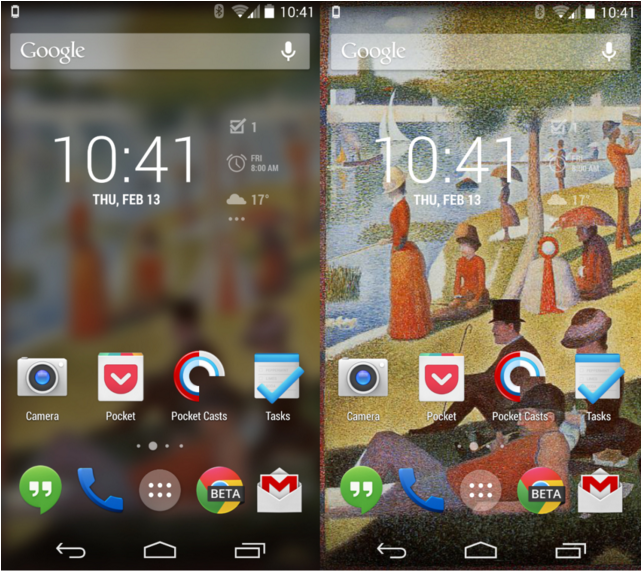 Muzei is a live wallpaper that gently refreshes your home screen each day with famous works of art. It also recedes into the background,blurring and dimming artwork to keep your icons and widgets in the spotlight.
If you love art, Muzei will allow you to look at some of the most famous works of art in the world .
Entertainment
Yahoo Weather-Weather Forecasts
Download Link: Free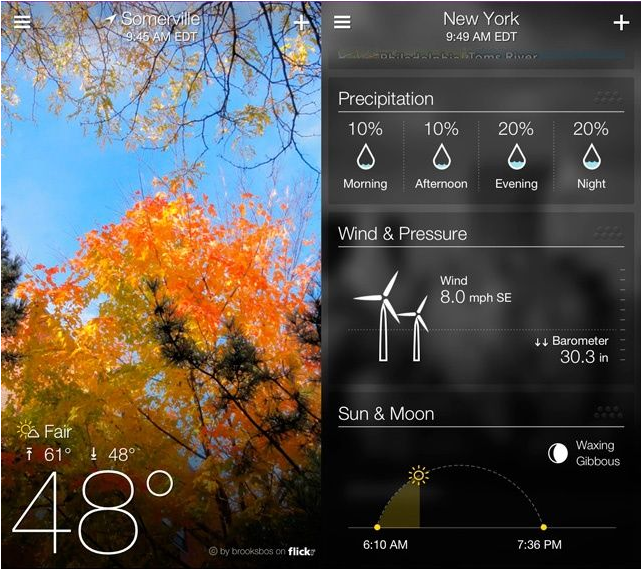 Always be ready for the weather by downloading this popular app. You'll never get caught in the rain or snow again , no matter where you live,provided you use Yahoo Weather app . Its most recent update has added near-term weather alerts.
— modified on Jan 29, 2016, 7:07:14 AM