Jan 15, 2016, 9:32:48 AM via Website
Jan 15, 2016 9:32:48 AM via Website
Android tablet Smartphone desktop appear advertising images, each appear advertising images, each appear must to wait 10 seconds Able to operate on the screen, click on other time will automatically open the picture links, because install apps too much,I don't know the plug-ins is which belong a software,what is a way to find out?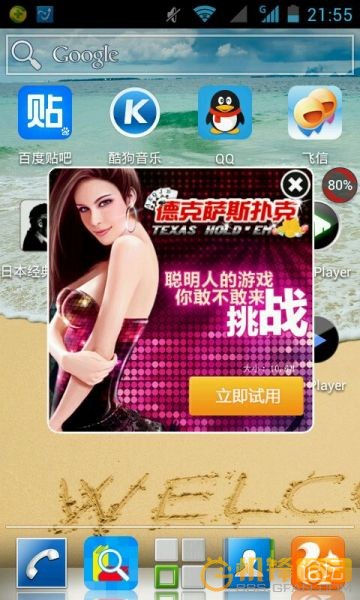 I believe many people are disturbed by mobile advertising.These ads plugin how to enter the mobile phone,two sources,
one:System replacement, the new system will be implanted in a lot of adware;
two:Install the new APP, now a lot of APP include Adware.
There are three methods to delete,1、Restore the factory Settings;2、Delete apps;3、Install aid tool to stop advertising plug-in run.