Jan 12, 2016, 3:21:28 PM via Website
Jan 12, 2016 3:21:28 PM via Website
Sit down and relax with a Good Old Jigsaw Puzzles! Our free game provides hours of amusement and fun for your whole family, because of high quality pictures which will be exciting for all ages (even for small children and baby)!
Easy to operate - just put the piece to the correct location by moving your fingers. You can choose between 15/28/45/84 pieces (if you have smartphone) or between 28/45/104/198 pieces (if you have tablet) with a variety of images and themes. Our collection is very big - we have 50+ categories to chose from!
Sounds simple? Try out! Download Good Old Jigsaw Puzzles online and start playing the game. And you'll never need to look for those missing pieces on the floor!
Features:
- FREE downloadable content
- Continually growing pictures packs
- Photo Jigsaw Puzzle Maker - you can use your own custom photo or image
- 50+ Categories such as Animals, Cities, Nature, States of the USA, Cookery, Cuisine of the world and Famous Paintings
- Play from our collection of 1000+ of beautiful, high quality images!
- 4 different difficulty levels
- Beautiful music soundtrack
- Realistic looking pieces
- Smart interface, offering to continue your most recent game sessions
- Possibility for work on more than one picture at one time
- Easy to use intuitive interface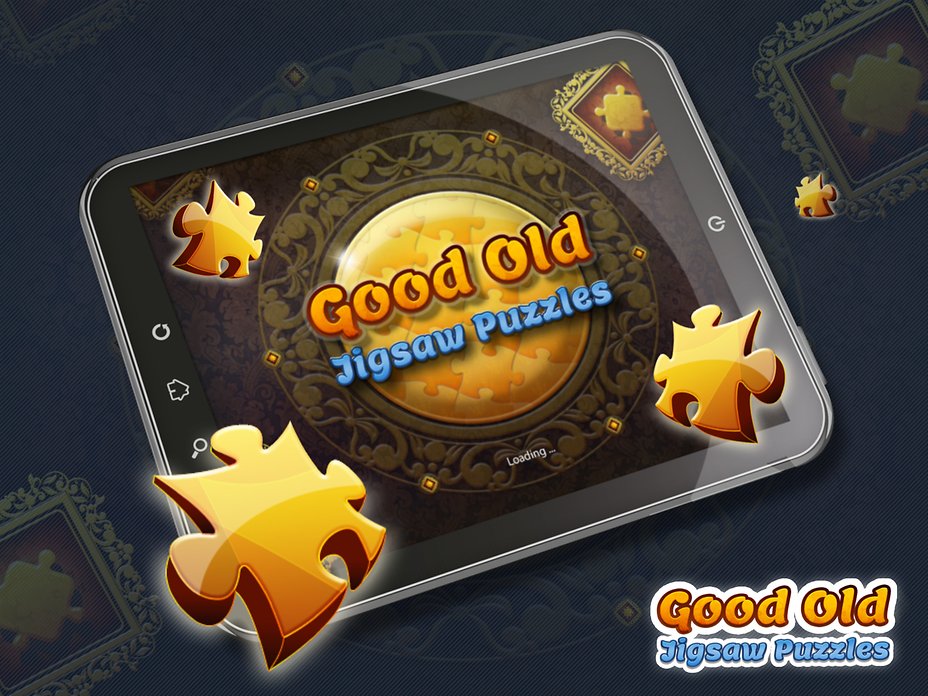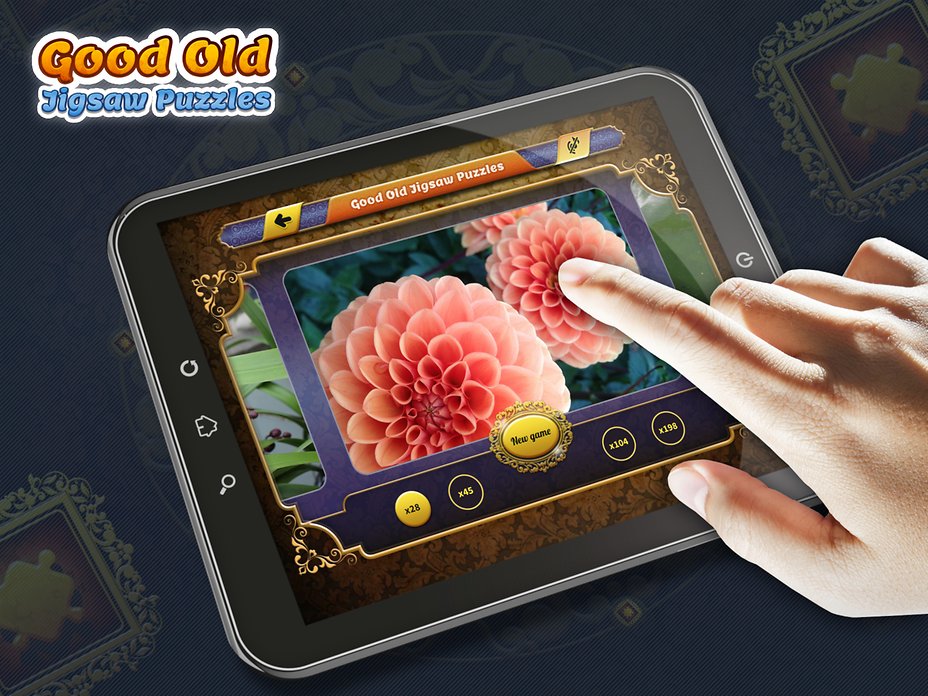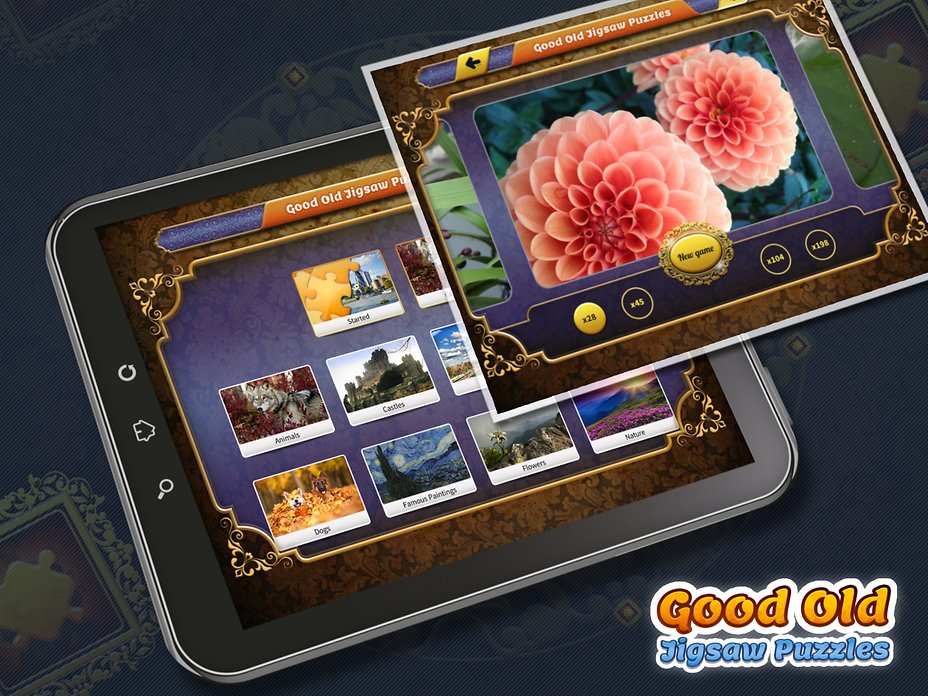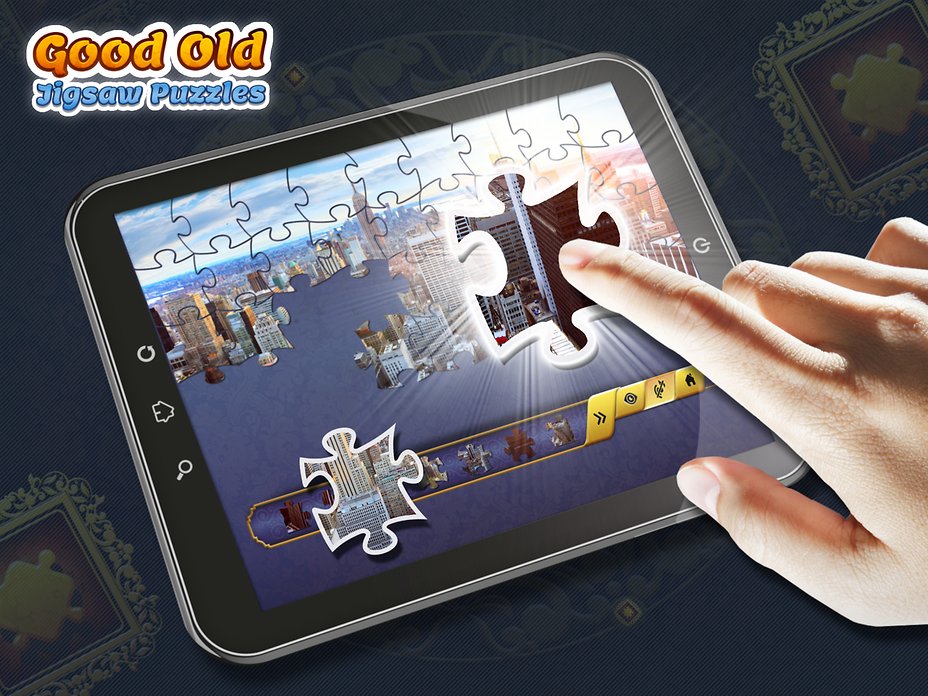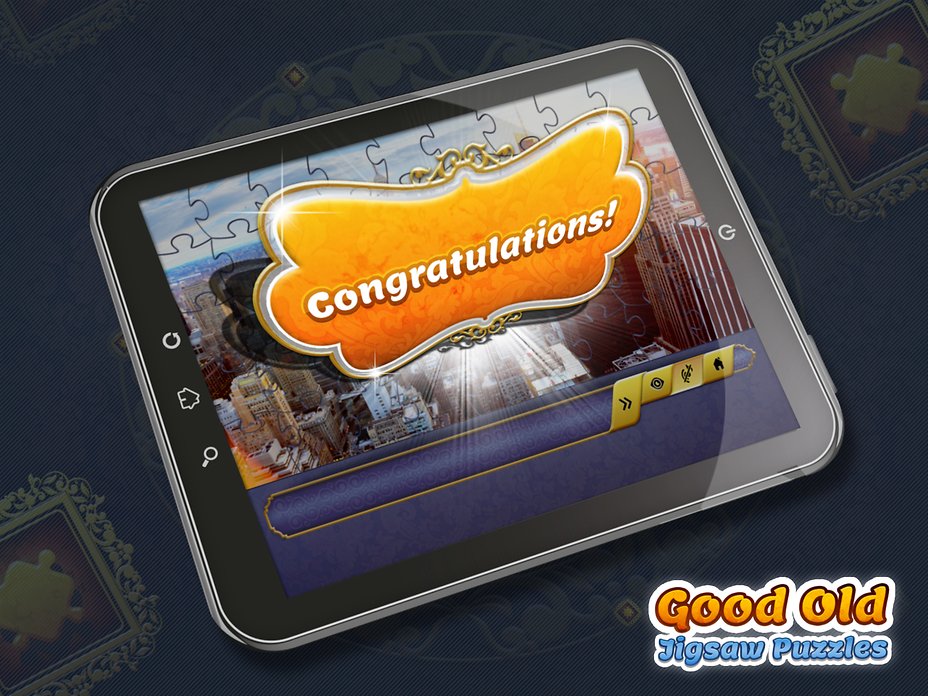 play.google.com/store/apps/details?id=com.sonakai.jigsaw.good.old.puzzles