Dec 28, 2015, 6:54:06 PM via Website
Dec 28, 2015 6:54:06 PM via Website
Police Car Parking 3D

Police Car Chase is a free 3D action packed game in which you have to chase and smash criminal cars.
Your mission is to keep the city streets a safe place by chasing down the most wanted criminals, robbers and street racers. They will try to outrun your police car by driving at high speed and making sharp turns on the city streets.
Every mission will be a hot pursuit police car chase which will test you car driving and chasing skills. Use your police car lights and police car sounds and force the law breakers to stop by smashing into their cars.
Police Car Chase 3D game Features:
Cops VS Thieves and robbers road smash heat.
Realistic car driving and chasing simulator.
Drive and drift on the streets of the city while chasing Thieves.
Multiple car control options: Arrows Left/Right, Steering Wheel or Accelerometer Steering (Tilting).
Show off your driving and drifting skills in a 3D environment with HD graphics.
Real Damage System for both the police and robber cars.
Chasing and Smashing Cars game
A Big City to Explore with your police car
If you like Police Car Chase games then try our game and have some fun crashing into other cars.
DOWNLOAD: https://play.google.com/store/apps/details?id=com.parkingarcade.PoliceCarChase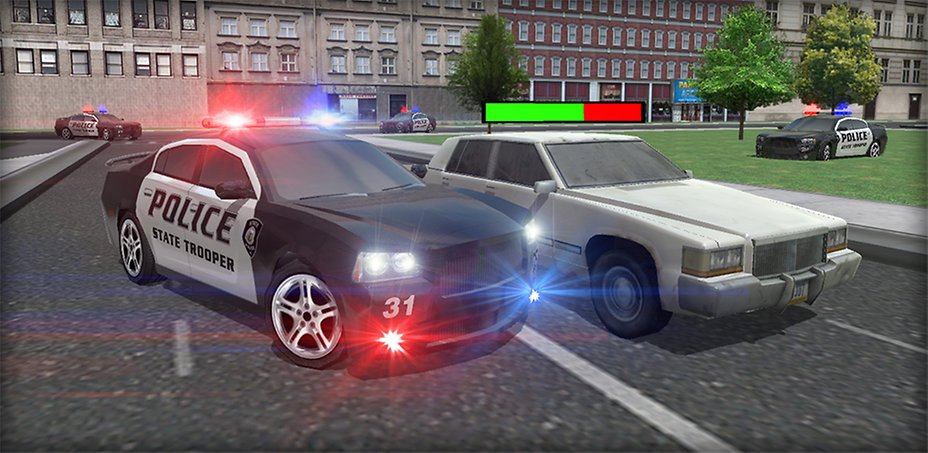 Police Car Chase 3D games - free android police chase games