Dec 13, 2015, 5:43:20 PM via Website
Dec 13, 2015 5:43:20 PM via Website
Tired of opening any flashlight app to turn on torch during emergency? Or afraid of any security issues with flashlight apps? No worries! Torchie is here.
Download TORCHIE from Playstore (Sorry! I'm a newbie. I can't post a link here

)
Innovation meets Convenience
TURN ON/OFF SUPER BRIGHT TORCH ON YOUR PHONE INSTANTLY BY HOLDING BOTH VOLUME BUTTONS TOGETHER!
No matter, your phone screen is off, lock screen or while browsing/reading/playing games in your phone. Works Anytime!
Torchie never has eyes on you! Keep your eyes focused while in dark with Torchie!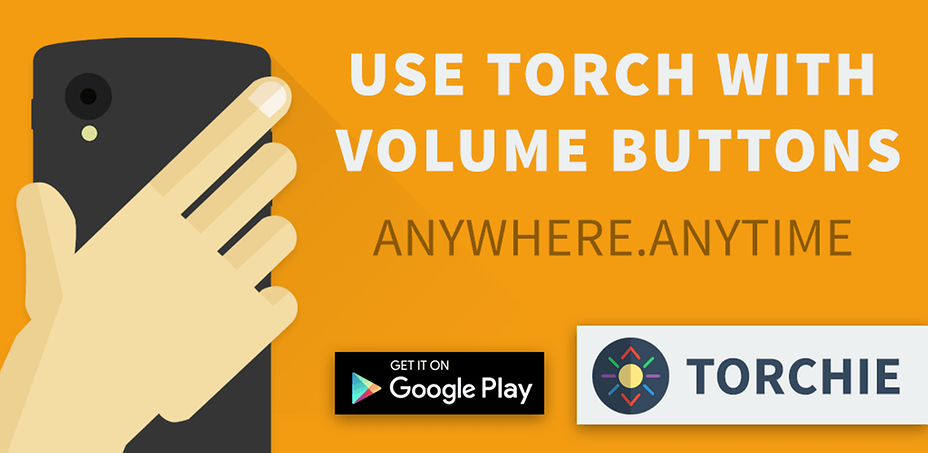 When it's as easy as pressing a hardware button to turn on torch/flashlight/LED, makes your life easy isn't it? No more jargon words to explain what Torchie is about. Experience Torchie! You'll love it!
FEATURES:
✓Turn on/off torch just by holding volume buttons together
✓Works when SCREEN is ON, in LOCK SCREEN, even while SCREEN is OFF
✓Control when Torchie functionality should work i.e while screen off, screen on, lock screen
✓Can be used as a standalone torch/flashlight app too!
✓Easy to use Material Design UI
✓Light weight (~1.1 Mb)
✓Super fast and reliable functionality
✓Bright torch/flashlight/LED
✓No privacy/security issues
✓No Root required
✓No framework/plugin required
✓No Ads and No spyware
✓Completely free and ever will be
❤Donation is available as In-App purchase