Dec 12, 2015, 1:35:38 AM via Website
Dec 12, 2015 1:35:38 AM via Website
Introducing Txtr, the quickest and most efficient way to send messages.
There's no arguing that swiping to send a message is the most efficient technique. With Txtr, all you need to do is create a phrase and link it with a card. Once that's done, you never ever have to type in the message again! Swipe to send, and get back to business. That's right, messaging just got a lot simpler.
Get it free now by searching 'Txtr' on the Google Play Store or by using the QR Code below!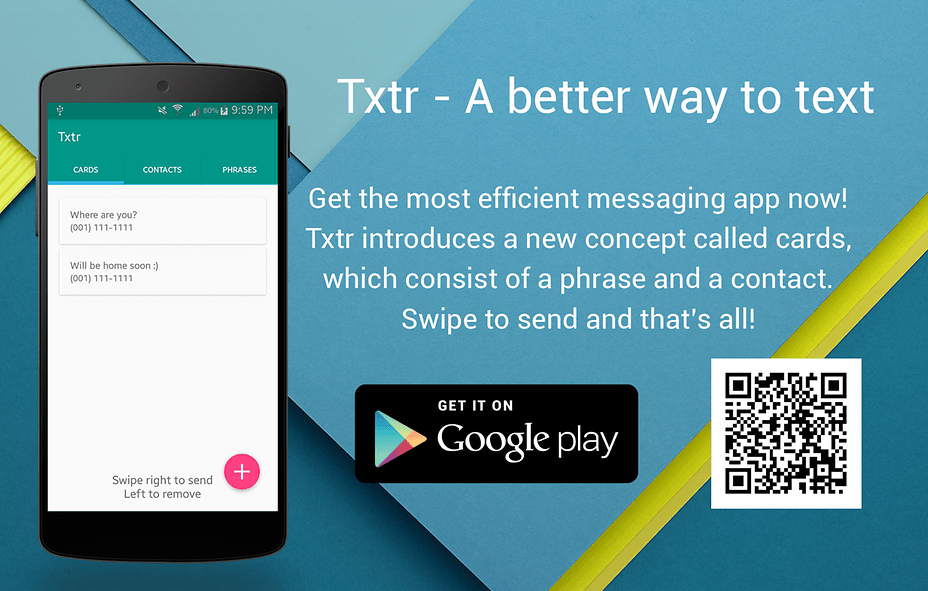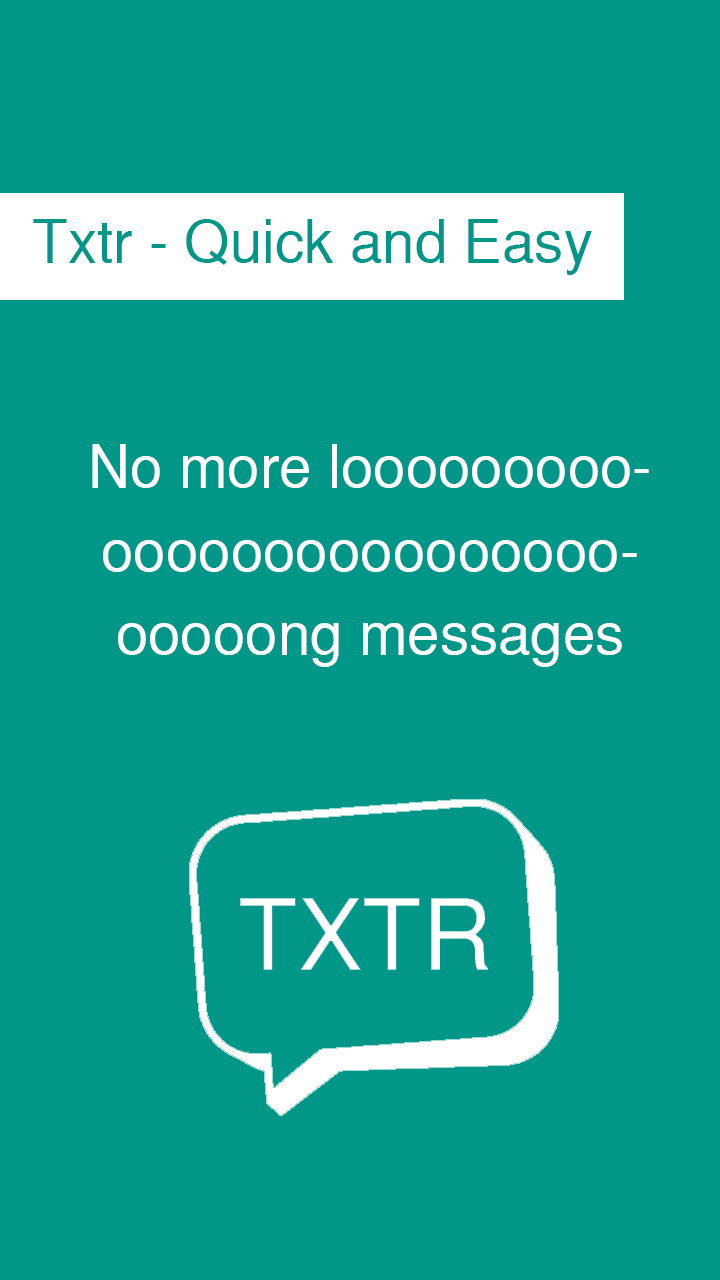 — modified on Dec 12, 2015, 1:37:03 AM