Nov 23, 2015, 1:43:05 AM via Website
Nov 23, 2015 1:43:05 AM via Website
Happy Jelly jump: this is a very addictive tap game where you have to tap down and charge up the jump power of the jelly, with enough power you can jump to the next pole but watch out not to charge up too much as you will jump over the pole and loose a life!
Tap your way through an endless fast paced action game that will keep you playing for days, try to beat highscores over and over to be the best, collect all the powerups as they will grow your jelly to an enormous size and do not forget to collect all the diamonds.
With these diamonds you can unlock new characters and get even better highscores, the more poles you have jumped the harder the game gets and you need to tap more precisely each time.
This fast paced tap game is suitable for everyone from kids to adults and can be played at any given time of the day, you got some free minutes at the train station? No problem! got time walking in the city also not a problem as this is a fast game and you can tap charge your jellies at any time!
this game features :
* High score Tap Game
* Cute graphics and style
* Funny music .
* Great game for kids of all ages .
In need of a good challenge? Then this is the tap challenge you need, with each tap this jump game gets harder and more difficult it takes a precise tap to charge enough to make it to the middle of the post for an extra bonus score.
Challenge yourself in trying to beat your own score over and over and ofcourse show it off to your friends!
These jellies are waiting for you all day to get some highscores, are you going to let them wait?
Or are you going to tap away and be the best, let the jelly jump all the way get the diamonds no matter where you are from the city to the bathroom or let your kids play right before they need to sleep who knows maybe they will beat your highscore!
Playstore: play.google.com/store/apps/details?id=com.sgs.happyjellyjump
Please like our Facebook page for all the game updates: facebook.com/Sgamestudio/?ref=hl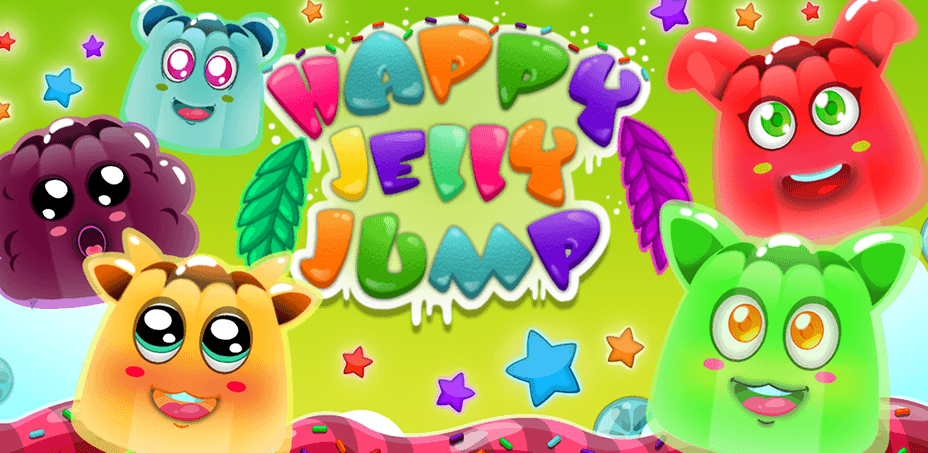 — modified on Nov 23, 2015, 1:54:26 AM