Nov 15, 2015, 4:51:12 AM via Website
Nov 15, 2015 4:51:12 AM via Website
A cool new game The Worm
★★★ Introducing The Worm ★★★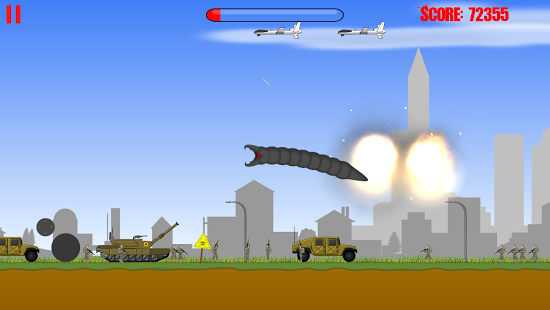 Description:
The ground tremors as the worm awakens from it's slumber. Break free from the deeps and crush the humans who dare to call this world their own. Armageddon has come and death awaits those who oppose the worm.
-Addictive fast paced gameplay, non stop chaotic arcade action
-Over 30 different enemies to destroy and consume, police, swat, army, cyber troopers, cows, chickens and more
-Upgrade your worm to increase it's speed, durability and ability to bounce to new heights
-Multiple control options
-Unlock achievements as you play
-Compete for the highest score with your friends
-More worms, abilities and levels coming soon!
Requires Android: 4.0 and up
I recommend you to download this new and awesome game.
Enjoy!!