Nov 11, 2015, 7:57:43 AM via Website
Nov 11, 2015 7:57:43 AM via Website
A cool new app Q.tk - QR Code Scanner
★★★ Introducing Q.tk - QR Code Scanner ★★★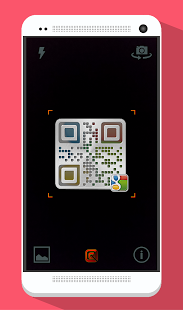 Description:
Here is the solution for all your QR Code scanning issues with our Q.tk Scanner. The Q.tk Scanner is a skillfully advanced but simple App designed to do exactly what it sounds like – Scan, Decode and Read QR codes.
Q SCANNER'S UNIQUE FEATURES:
• The first QR Code scanner in the world with Hypersonic Speed.
• View "In-App Preview" before opening the site in a web browser.
• Easily detect the code even in Low Resolution.
• Easily detect the code from Off-Angle pictures.
• Scan QR Codes stored in camera's library from previously taken pictures.
WHO CAN USE Q.tk SCANNER?
Go settings
Scroll down to q.tk
Make sure camera is switched on
See screen shot
• Anyone who is searching for an intelligent QR Code scanner.
• Also Q.tk is perfect for people who looking to perform Advanced QR code scanning and decoding without any unnecessary additions apart from exactly what you need.
And the best part about Q.tk Scanner is, it's Completely Free of Charge.
Requires Android: 4.1 and up
I recommend you to download this new and awesome app.
Enjoy!!