Nov 5, 2015, 12:29:37 AM via Website
Nov 5, 2015 12:29:37 AM via Website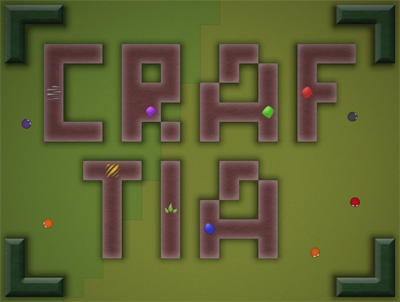 Some time ago in a galaxy far, far away, residents of the planet Craftia were infected by unknown virus. This peaceful creatures that are called Pongs were unprepared for such disaster, and under influence of this virus they become a dangerous zombies. No one knows where this virus came from, but it is clear that without a good defense, there is nothing to do on this planet. Can you survive in such conditions and build your impregnable fortress?
In Craftia you can find:
- Fully changeable environment
- Complete freedom of action
- 25 different locations
- 60 quests
- 192 elements of environment
- 8 types of enemies
- 4 types of defense towers with modifications and improvements
- 31 level of main character
- 60 levels of zombies
- 110 craft recipes
If you like such games as "Minecraft", "Terraria", "Angry world" you should definitely try "Craftia" too.
Get it on Google Play:
play.google.com/store/apps/details?id=corwal.craftia