Oct 23, 2015, 4:33:53 PM via Website
Oct 23, 2015 4:33:53 PM via Website
Shabd (Hindi for 'word') is a cross between a game and an app.
It is primarily aimed at sharpening your vocabulary in a fun,enjoyable manner.
SHABD employs two game modes for English improvement, as follows:
• BREW: This game mode tests the breadth of your vocabulary i.e. the sheer magnitude of the number of words you know. An improvement over the traditional Scrabble, this game allows you to 'make' words using any number of letters from a grid (Letters need not be contiguous in any direction). The only catch being, that you have to use every original letter from the given grid at least once, before your timer runs out!
• BEHOLD: This game mode tests the depth of your vocabulary i.e. how well do you actually know a word. An improvement over the traditional unjumble game (which simply tests your brute forcing skills), this game mode requires you to unjumble as many words as you can before you run out of hints. Hints available are of the following types: context, examples, definitions and correct positioning.
Other App features include :
• Global Leaderboards : Compete with friends and strangers around the world for the ultimate bragging rights !
• Word of the Day : Exquisitely curated new words delivered to you at the time of your choice via notifications.
• Progress Graphs : Track all your progress effortlessly using rich,detailed graphs.
• Starred Words : Bookmark catchy words and retrieve word information right from the app.
• Widgets : Learn new words on the move, without even opening the app !
Find the Google Play Store link below :

play.google.com/store/apps/details?id=com.agnihotrish.shabd

Do rate and review the app !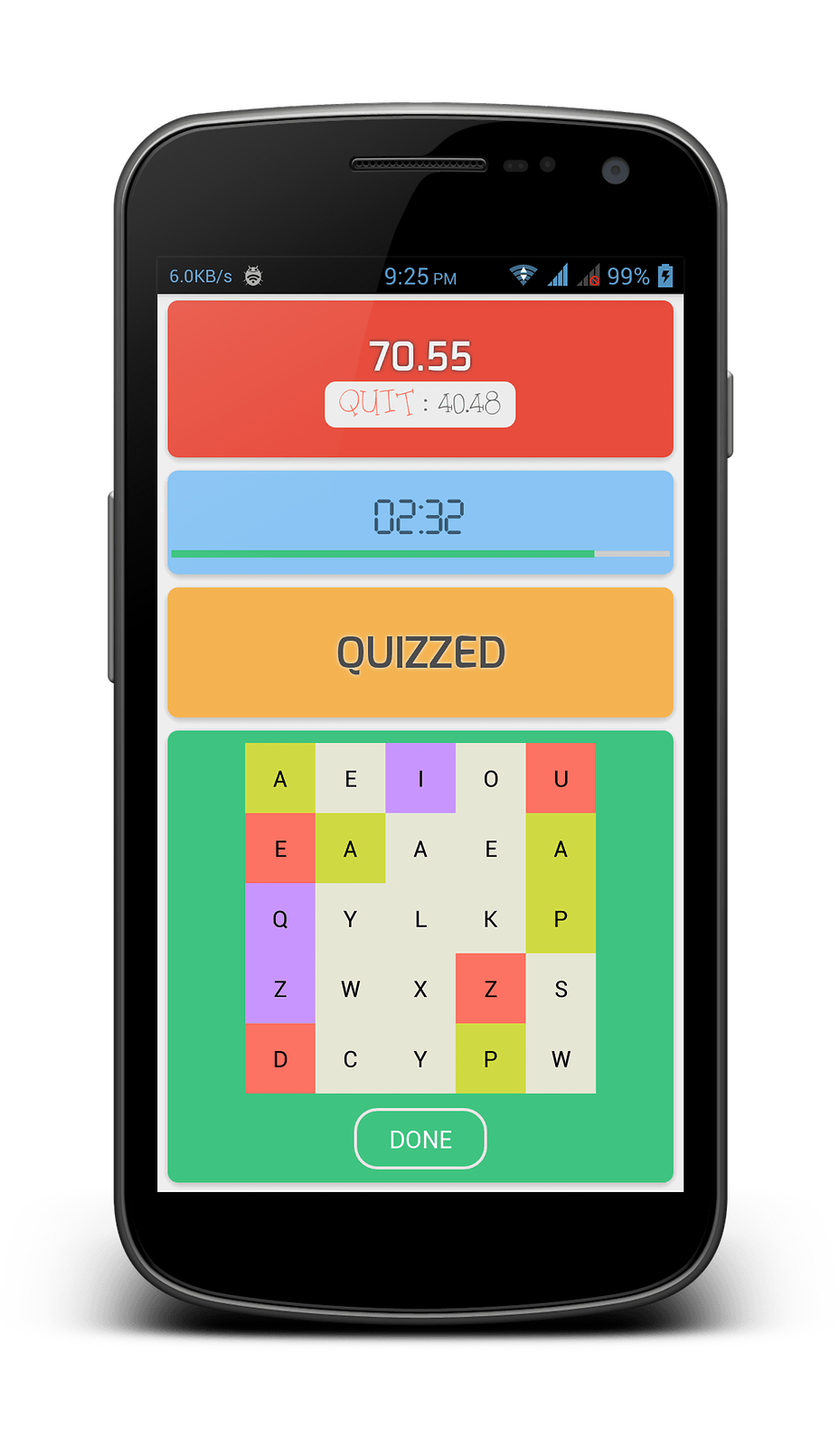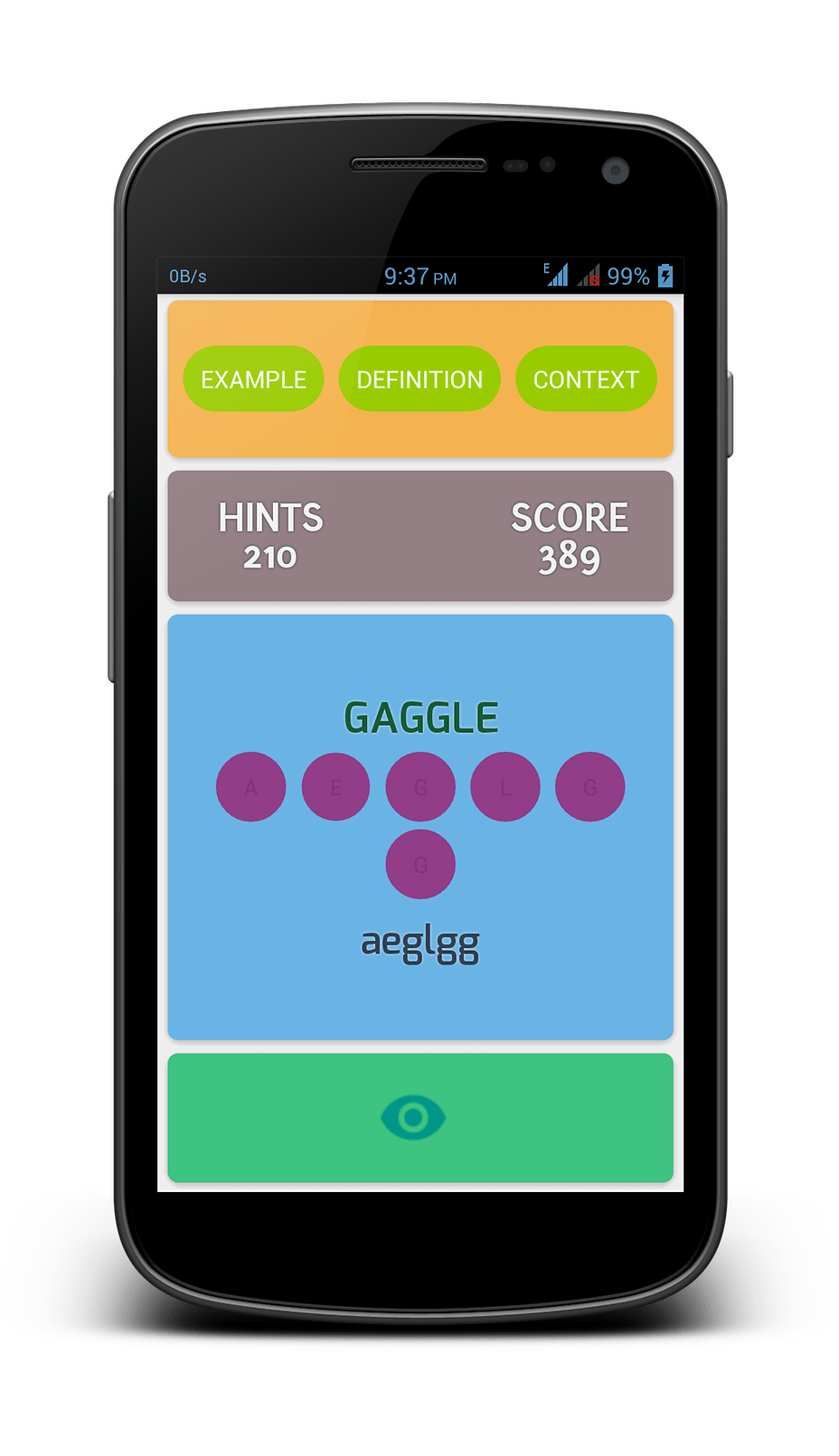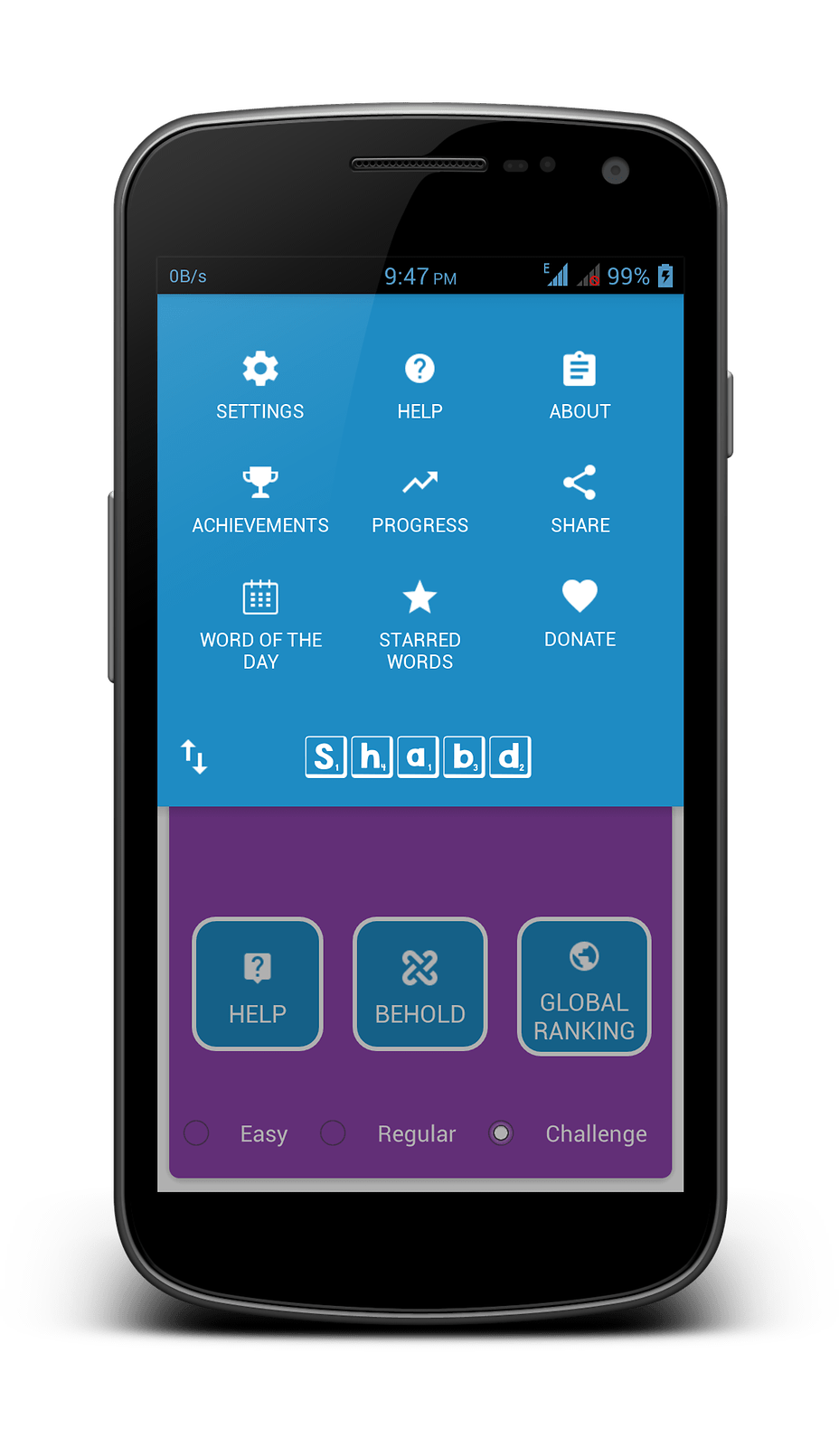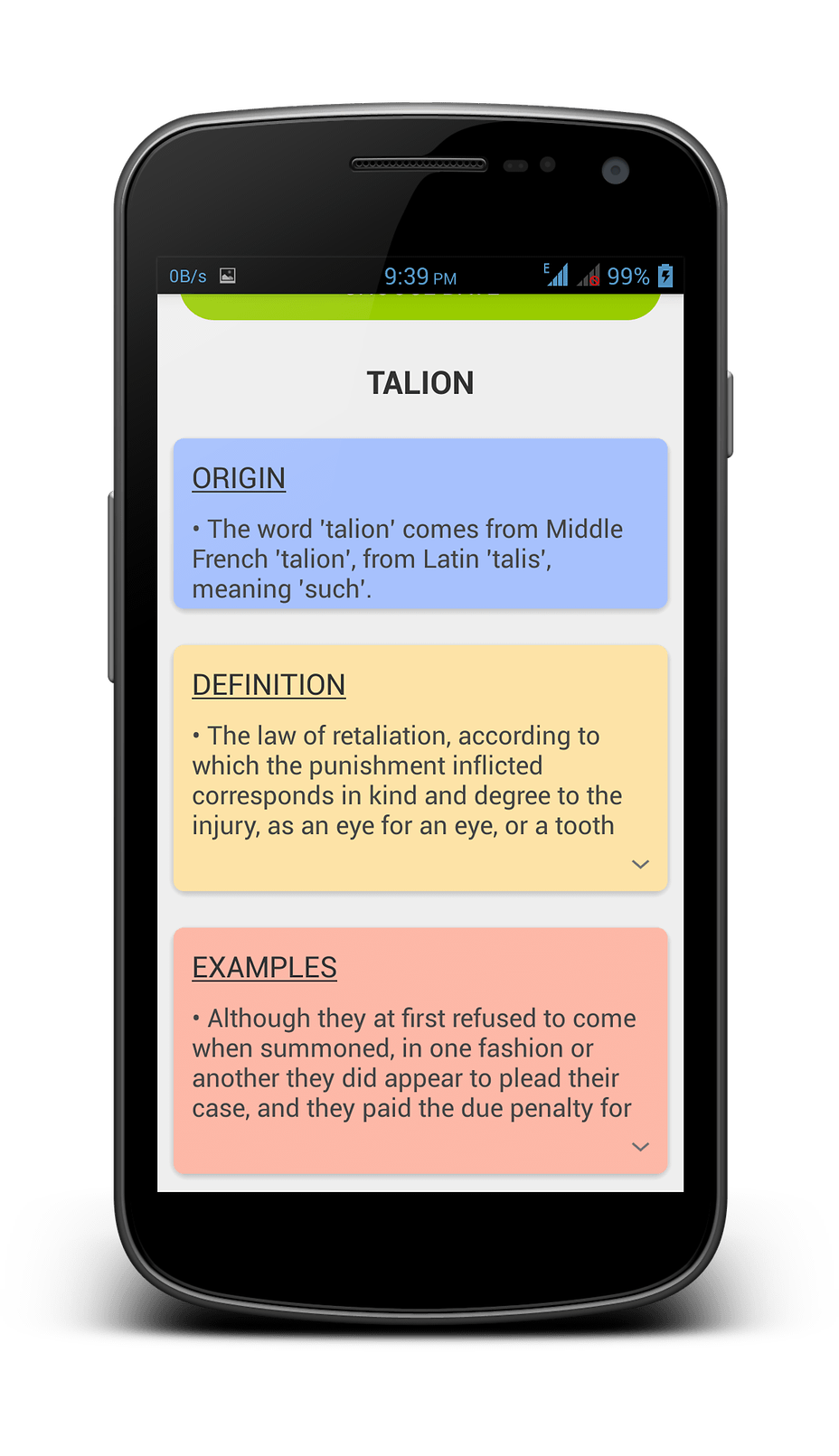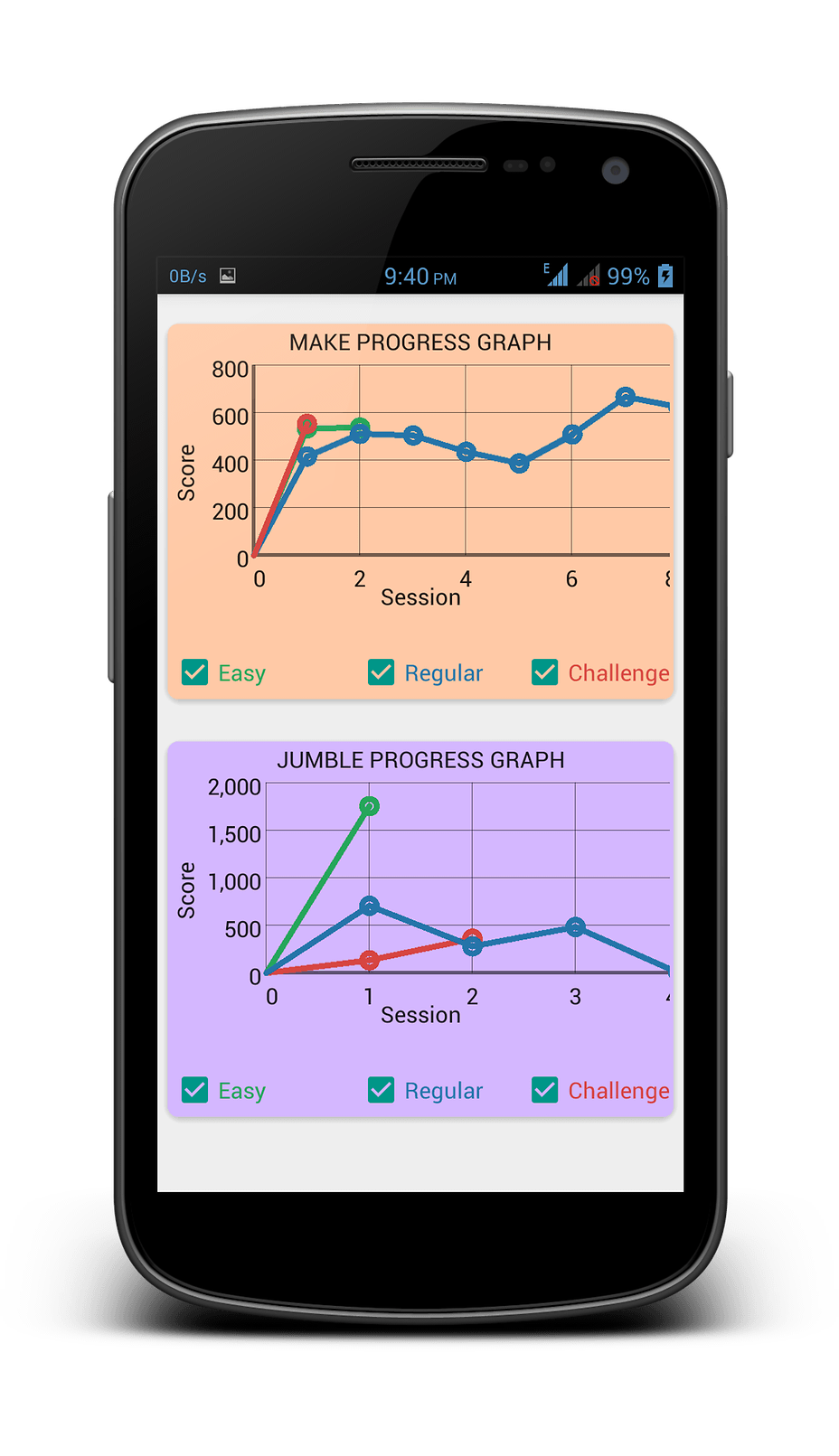 — modified on Oct 23, 2015, 5:23:36 PM