Oct 2, 2015, 5:18:08 PM via Website
Oct 2, 2015 5:18:08 PM via Website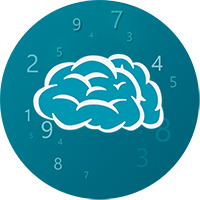 Do not worry about your difficulties in Mathematics. I can assure you mine are still greater. © Albert Einstein.
Develop your intellectual facilities by solving various mathematical tasks as quickly as possible: addition, subtraction, multiplication and division! Limited amount of time for answering only stimulates your brain to work faster, better and more efficiently.
Mountain your Math skills by playing «Quick Brain» daily! Compare your records with friends, thereby motivating yourself to be the best among them.
What is «Quick Brain» trainer?
- Mathematical game, Multiply, Plus, Minus, Divide games;
- Educational Puzzle ;
- Train concentration;
- IQ Trainer;
- Smart & Quick Thinking ;
- Faster Reaction Speed;
- Simple HD graphic;
- Rating players.
Boost up your IQ with the mobile app «Quick Brain»!
Get in on Google Play play.google.com/store/apps/details?id=de.softan.brainstorm
For me will be an honor to answer your questions, or to give dev tips myself.
Thanks you.
— modified on Jul 27, 2020, 10:29:41 AM