Sep 25, 2015, 2:18:05 PM via Website
Sep 25, 2015 2:18:05 PM via Website
Enter into the world of mystery with lot of different challenges and responsibilities. The crime rate has gone too high in the world and now it is your duty to bring it down to peace and harmony. Go to all the mystery crime scene from 3 different bunches of crime. Even there are some cases of zombie attacks among them. Find out all the suspicious items from them in each level. You will have to hurry up as the time is very limited and there are much more cases to be solved. Be a crime investigator and and investigate all the crime.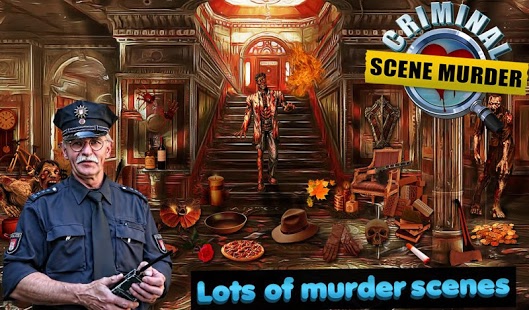 Three different bunches of very violent crime scenes.
Each bunches will be having 10 different levels of crime activities.
Find out all the suspicious items from each of the crime scenes.
Complete each level within the given time to move onto the next level.
Share this crime investigation game with friends and solve each of them together.
Download the game here: https://play.google.com/store/apps/details?id=com.gameiva.criminalscenemurder