Sep 24, 2015, 10:59:12 AM via Website
Sep 24, 2015 10:59:12 AM via Website
The proverb structure "Study, study more and study forever". Study with free app for Android named Learn PHP. This application provided you with basic knowledge about PHP , help you study better.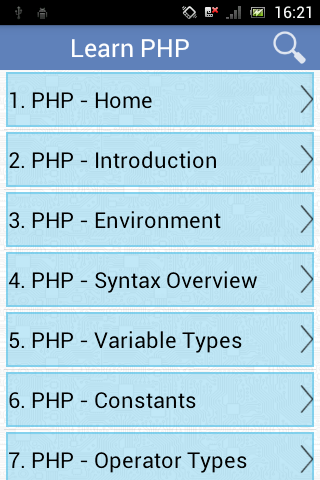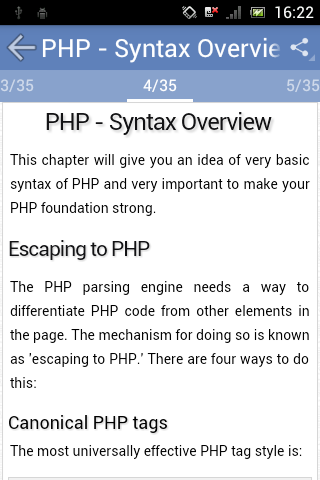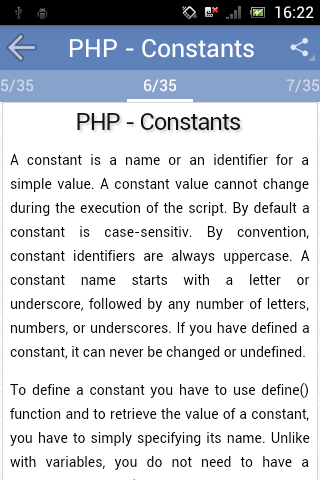 Do you know, The PHP Hypertext Preprocessor (PHP) is a programming language that allows web developers to create dynamic content that interacts with databases. PHP language is basically used for developing web based software applications. This app help you to build your base with PHP.
Learn PHP is designed for PHP programmers who are completely unaware of PHP concepts but they have basic understanding on computer programming. Before proceeding with this app you should have at least basic understanding of computer programming, Internet, Database, and MySQL etc is very helpful.
Features:
Free Simple interface, easily used
Improving user's knowledge
Available for Android
Short, quick, easy to used
Suitable for many users
Full basic knowledge
Why don't you download and install this free app to your Android? Wish you success and luck!
Beside there are a lot of other free Android application waiting for you to discover such as MS Excel 2013 Tutorial, Learn JOGL, Learn Jackson ............. on free the store apk . Wish you success and luck!
Download here: apps1pro.com/learn-php-169.html