Sep 6, 2015, 4:18:46 AM via Website
Sep 6, 2015 4:18:46 AM via Website
Hello Everybody!
I just start using cocos2dx for a few months and found it very cool and easy to use.
So I ask My brother to create some game together. My brother done all the art and I very Love it.
Today is pleased to announce that my first game "Rolling Planet" for android has been approved for release on google paly store.
Concept + story:
To help Little Newly Angel collect all of his planets and the sun before his mom gets back home. By moving all the planets and the sun into the black hole but tilting your mobile device, with the sun last to go in.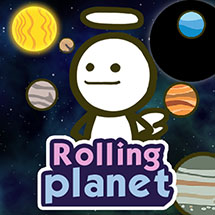 Try it on Google Play : Sorry I am new here so i can't post the link. But you can Search for "Rolling Planet"
Hope you will like it