Sep 5, 2015, 1:43:21 AM via Website
Sep 5, 2015 1:43:21 AM via Website
As you may have heard, the Z5 is now official. There are 3 variants, the Z5, Z5 Compact and Z5 Premium, which features a 5.5 inch 4K display and a snapdragon 810. That must get hot right? So how does it get cooled down?
The Snapdragon 810 was never thermally stable. It thermal throttled on almost every phone it was installed in. The Sony Xperia Z5 Premium combines both the 810 and a 4K display so you're probably wondering, man that phone will probably NOT be running cool any time soon, but a tear-down of the device from a Chinese source reveals that Sony actually went to great measures to ensure the Z5 Premium wasn't going to overheat.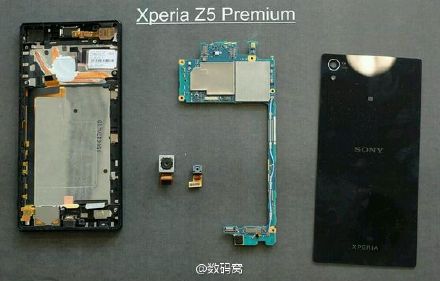 If you can see closely near the top of the phone, you can see 2 copper things that are covered in some kind of white substance. Those copper "things" are low profile heat pipes optimized for a smartphone. They make contact directly with the phone's CPU, the Snapdragon 810 in this case, and the white "substance" is actually a special kind of thermal paste that helps the conductivity and dissipation of the heat that gets generated.
For a more clearer understanding, this is the original source.