Sep 2, 2015, 8:24:28 PM via Website
Sep 2, 2015 8:24:28 PM via Website
Hello!
I would like to present you Squares. It is addictive logical game similar but diffrent to games like "balls" or "lanes".
Squares is a simple game where gameplay is important instead of graphic. Give it a try and check out this free to play game today.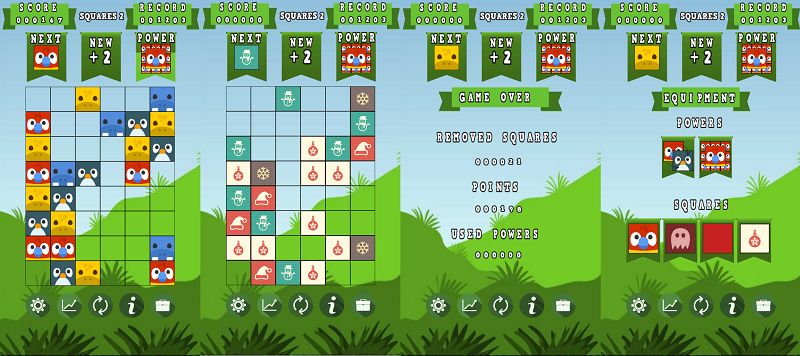 Rules:
The game consists of a 6x9 grid of squares. Each round player has random colored square located in the upper part of the screen. Each round player can delete group of squares that is the same color as currently drawn square or place in free[grey] space currently avalible square. Each round on the board appear new squares depending on scored points:
0-500 points -> 2 squares,
500-2000 points-> 3 squares,
2000+ points -> 4 squares.
The game is over when number of free fields after round is not enough to create new squares. Player get points depending on the number of deleted squares.
Check it out: play.google.com/store/apps/details?id=com.Squares.kwadraty
Thank you!
— modified on Jan 9, 2016, 6:26:52 PM