Aug 31, 2015, 8:31:40 PM via Website
Aug 31, 2015 8:31:40 PM via Website
Simple Drums Rock is free, fun and realistic real drum app for smartphone and tablets.
This Drum app comes with three different drum set, and 12 jam tracks. You can also play
drums along with other mp3 files on your phone, just using mp3 button!
Mixer allows you to adjust the Master, Drums,Hihat and Cymbals volume independently,
you also have option to adjust the Drums tune.
Really easy and simple to use. Quick response time. Supports multi-touch. Have Fun!
Features:
- Support Multi-touch.
- 18 realistic percussion sounds.
- 12 jam tracks.
- 3 different real drum set.
- Animated effects.
- Realistic graphic.
- Simple and easy to use.
https://play.google.com/store/apps/details?id=com.tpvapps.simpledrumsrock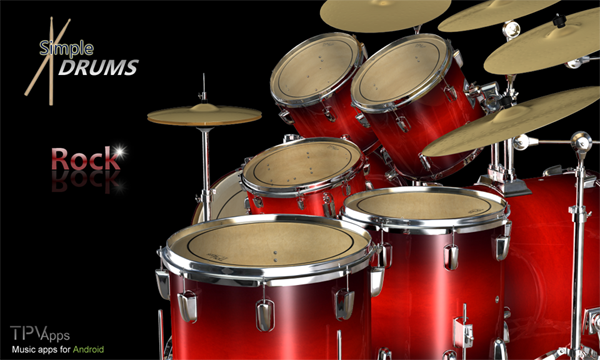 — modified on Sep 14, 2015, 2:10:56 PM