Aug 24, 2015, 8:57:05 AM via Website
Aug 24, 2015 8:57:05 AM via Website
Kids Nursery Rhymes and songs is a beautifully created smartphone application that is animated and very helpful in kids learning. It includes eye catching backgrounds and animation in which there are two kids who visit different planets for nursery rhymes in their rocket.
Download Nursery Rhymes - Google Play Store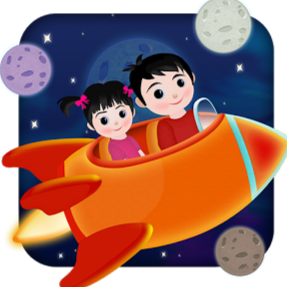 Some of the features of this mobile application includes;
Features
User friendly and extremely interactive user interface, which make kids remain busy in learning and enjoying the nursery rhymes.
High resolution and graphics that attract the kids towards the application and keep them busy in learning.
Rhythmic melodies and poems keep toddlers involve in the application and not let them get bored.
The animation, performance and movement of the characters in the application is according to the background music, poem lyrics and sound, making it fun and understandable to children.
An option of play and pause helps the user to continue with the nursery rhymes from where they left without a hassle of starting over a nursery rhyme.
An option of sharing let the user to distribute the nursery rhymes application with others.
Famous Nursery Rhymes included;
Im a Little Teapot

Johny Johny Yes Papa

Teddy Bear, Teddy Bear

Jingle Bells

Rain Rain Go Away