Aug 21, 2015, 3:35:32 PM via Website
Aug 21, 2015 3:35:32 PM via Website
Hello, i want to share with You my application, that i have been developed for 7 months. It is "My finances" - shortly - free android app that help You to manage Your home budget. More info in google play store:
www.play.google.com/store/apps/details?id=com.sevencsolutions.myfinances
video: www.youtube.com/watch?v=1H-fiPHXNuY
I am waiting for any suggestions, tips and feedback from You people. I want to still increase my android skills as developer and give people good tool to manage their finances, and more usufull applications for android system.
Application doesn't require root.
Version 1.2:
Added possibility to remove ads as in app billing

Refreshed layouts for add new operations window, category and account management

Possibility to choose default category operation type(income or expense) while category creating

Application widget added
PS. Now i am working with synchronization, for example to dropbox, that gives opportunity for multi-user access to one database.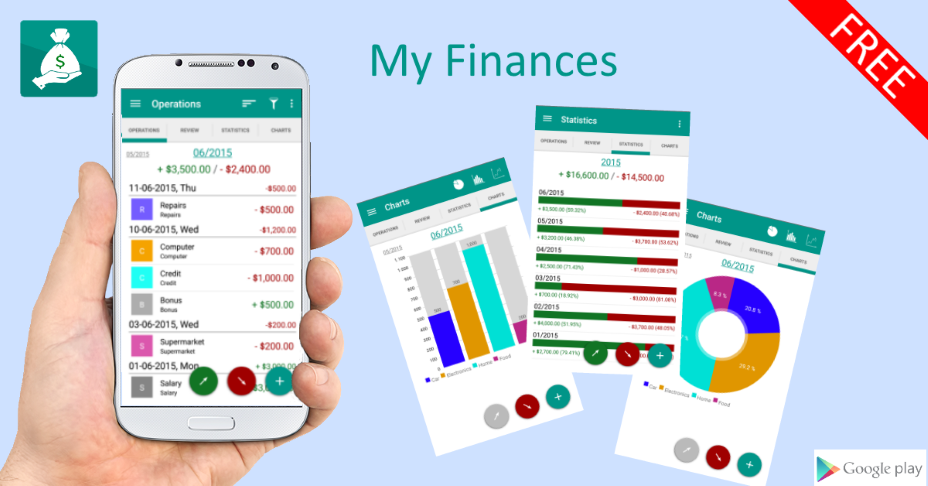 Regards,
Przemek [7csolutions.com]
— modified on Jan 16, 2016, 10:28:09 PM by moderator