Aug 6, 2015, 12:38:19 PM via Website
Aug 6, 2015 12:38:19 PM via Website
Hi,
I really feel passionate about 'Fuzzy Critters' and how much fun it is. I know players are going to really be into it, 'Fuzzy Critters' has the look and feel of classic games like 'Frogger'(Crossy Road), but with a more modern game play (based on oldschool classic [B]Snake[/B]).
"Fuzzy Critters" allows players to choose what animal they would like to play the game as including a cute bunny, elephant, hippo and cat. The player then tries to gather animals and coins off of the board while doing their best to avoid obstacles. Fast reflexes are, of course, in high demand.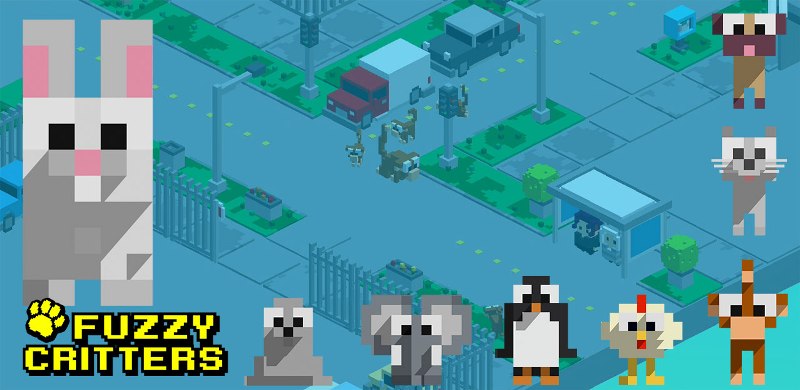 Features:
Multiple animals to choose from, including a bunny, frog, pig,
monkey, kitty, dog, elephant, bee, mouse, chicken, hippo, squirrel,
hedgehog, giraffe and more!
A unique, fun gameplay mechanic that combines the classic snake
game with Frogger.
Multiple game worlds to explore with many obstacles and challenges to
overcome.
Compete with friends. Online leaderboards.
Lottery based system
"Fuzzy Critters" is a free download, which allows users to play all the way to the end.
Early feedback from players has been incredibly positive.