Aug 5, 2015, 5:13:09 PM via Website
Aug 5, 2015 5:13:09 PM via Website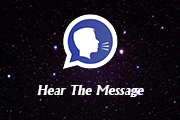 "Announcer for Whatsapp" reads out loud messages you received from Whatsapp.
Each message from Whatsapp make you run for the phone? You are driving but you can not read messages? You do fitness and having sweaty hands? You go to shopping and youre hands are full? The phone is a bit far away from you and you too busy to read the text message? So that's it for that, now you can listen to all the important messages without even touching or looking at the phone, all you need is the Whatsapp Announcer app.
Google Play Link:
play.google.com/store/apps/details?id=com.cmtiger.whatsupnamesannouncer
Google Play Link for trial version:
play.google.com/store/apps/details?id=com.cmtiger.whatsupnamesannouncertrial
- What does it do:
1. Read the sender name .
2. Read the content of the message.
3. Read only name or only the message content.
4. Allow schedule for sleep mode.
5. The application allows you to block specific friends and specific groups.
6. Blocking announcing from all groups.
7. Set if you want announcing only through the headset / headphone / bluetooth.
- More options for your convenience:
1. Reading the sender name several times before reading the message.
2. Allows speaking only when the screen is off.
3. Enables to read messages you missed during a call.
4. You can stop the message sound by shaking the device.
And more ...
- The application supports the following languages:
Hebrew, English, Spanish, French, Italian, Polish, Russian, German, Japanese, Portuguese, Dutch, Hindi and Korean.
- Two important points:
1. The application doesn't use internet beyond the initial installation of certain languages.
2. The application preserves the user's privacy and does not use the data.
- Coming soon:
1. Widget, for comfortable use from the Home screen.
2. Better quality words dictionary for Hebrew.
3. Additional options for users convenience.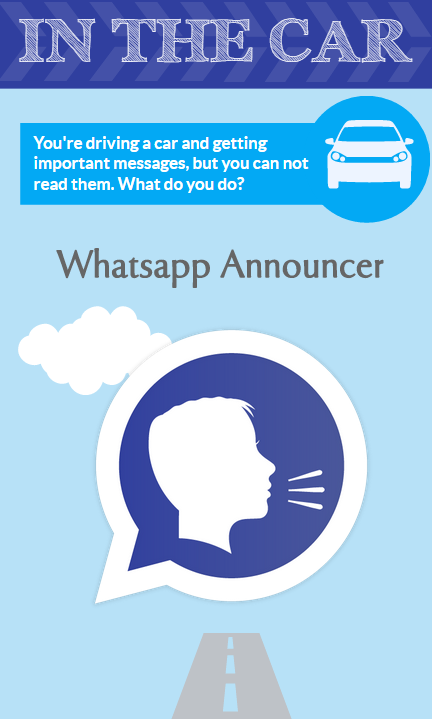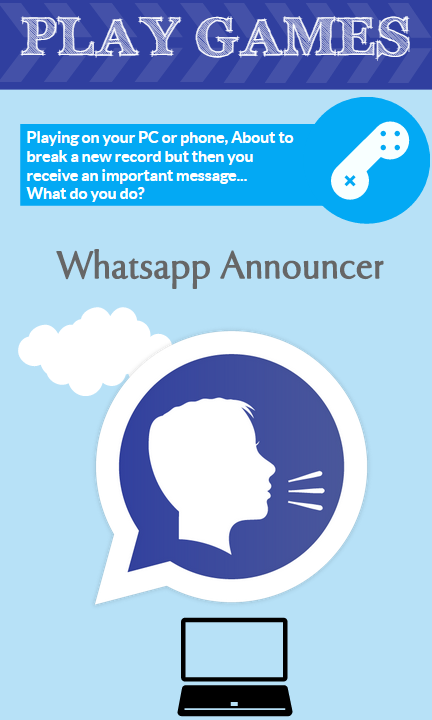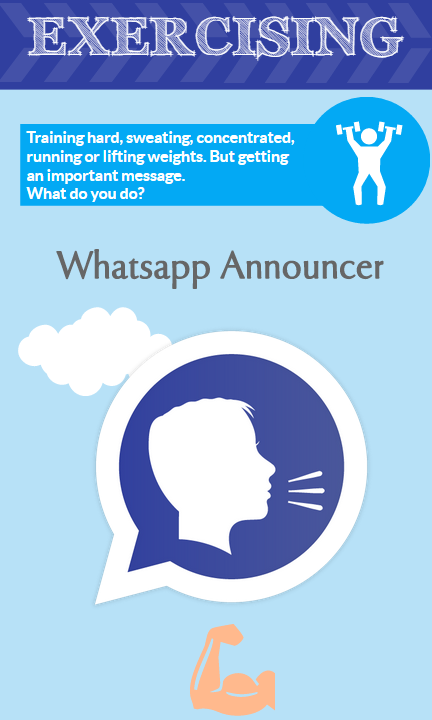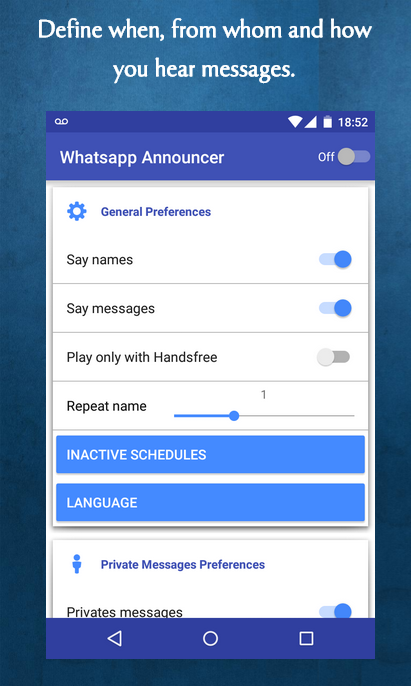 — modified on Aug 5, 2015, 5:14:42 PM