Jul 31, 2015, 4:43:34 PM via Website
Jul 31, 2015 4:43:34 PM via Website
Hi guys!
I'm presenting you "Pixl Pige" (written like that intentionally, although I regret it now because of the low visibility on Google Play)
It's my first game ever! Because of that the graphics are nothing special but I tried my best


The "Grunt/Snorting" sound is recorded by myself - I dare you to not get distracted by it when you think about me snorting into a mic.
The game is completely free, although it says that it has In-App purchases. I don't know how this happened since I don't even have a Merchants' Account, but whatever!
A Warning: 50% of my friends and family say the game doesn't register their taps on the Pig. I can assure you that this is not the case and they are just too slow/haven't figured out the best way of tapping the Pig yet. I wonder what you guys think?

What is it about?
You tap the Pig to send it flying and try to collect as many apples as you can.
Hit the ground and the game is over. If you have a powerup active, you bounce back up again!
You can (and should!) share the game or you score via facebook and twitter!
It has a built in Tutorial and you can enable/disable sounds.
My personal High-Score is 75.000 at the moment. Try to beat me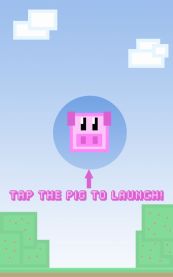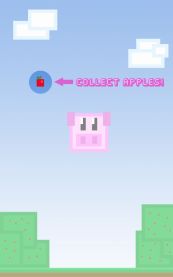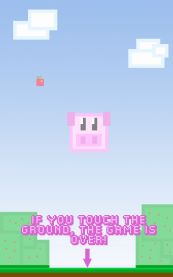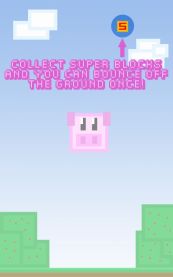 Google Play Store ID: id=com.fp.PixlPige
— modified on Jul 31, 2015, 4:49:32 PM