Jul 12, 2015, 2:11:21 PM via Website
Jul 12, 2015 2:11:21 PM via Website
Welcome to try our free intimate calendar for women "ConceptioDeMente".
"ConceptioDeMente" as the keyword is the best way to find us in Google Play. We will be happy to see all your advices and wishes.
Unlike most of intimate calendars where data fills manually and only ovulation dates are calculated automatically, offers not only data feeding but the wide possibility for computing of a menstrual cycle, a ovulation period, biorhythms, fertile possibilities and the probability of the baby conception on the base several models. Calculation results are placed in the calendar. It helps to see immediately factual excursion from calculation values.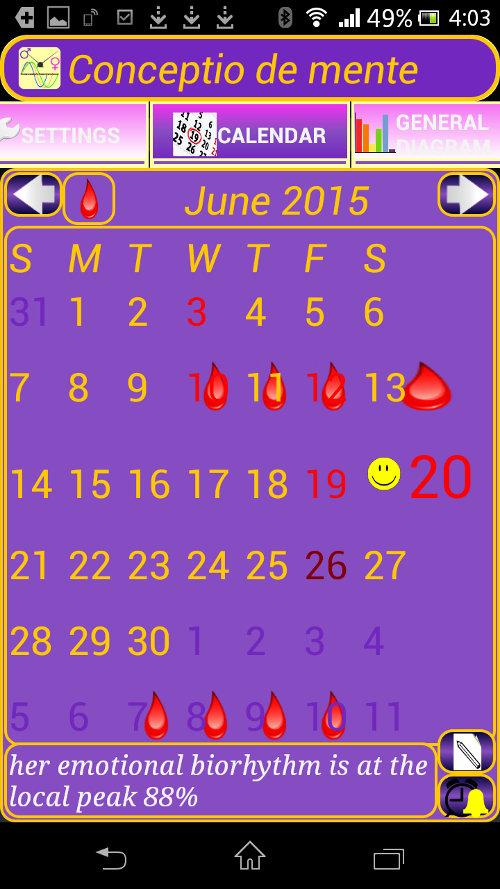 A woman can enter the intimate data and at the same time see how these data accords with her biorhythms, menstrual cycles and ovulation periods. She can see not only "window" when there is the possibility for baby conception or dates when the probability is maximal but periods when a boy or a girl conception probability is shown also.
All types of cycles and conception probabilities are visualized in illustrative diagrams managed by simple moving of fingers.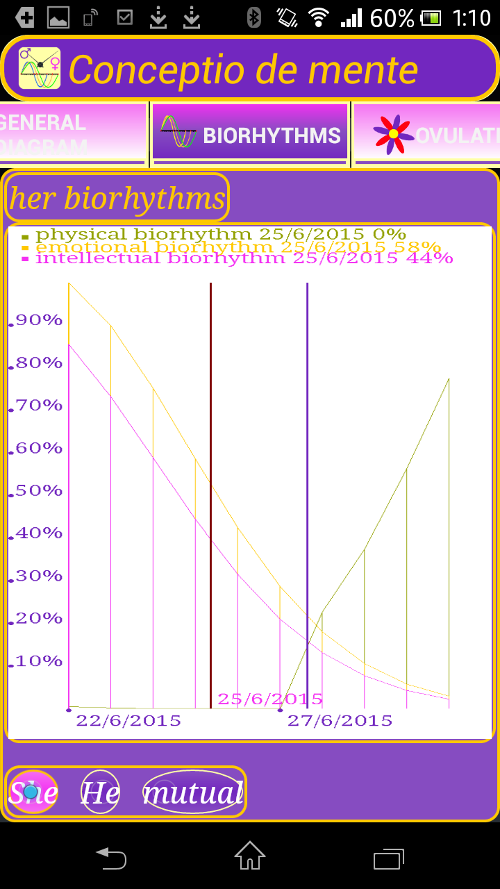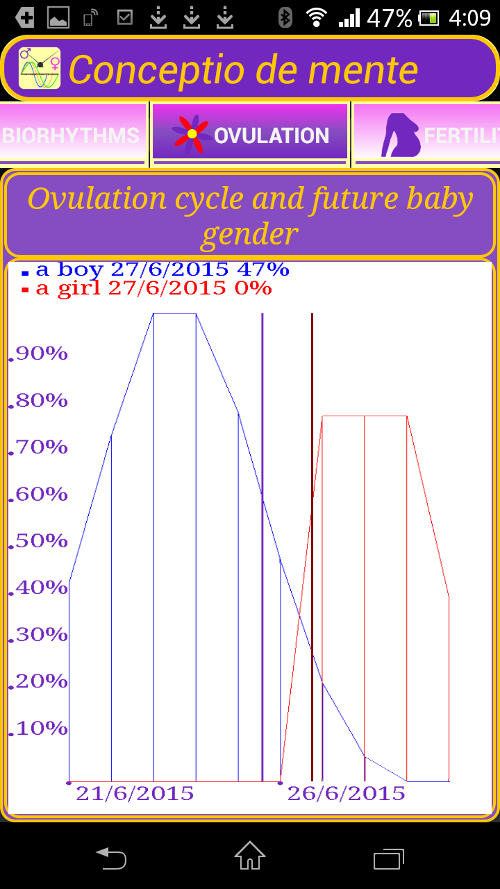 Next ConceptioDeMente distinction from other intimate calendars where only a woman intimate info presents you can see partner's biological cycles here that helps the woman to understand him and improve joint sexual life.
All critical for women dates can be placed to reminder.
App adapted for smartphone and tablet equally.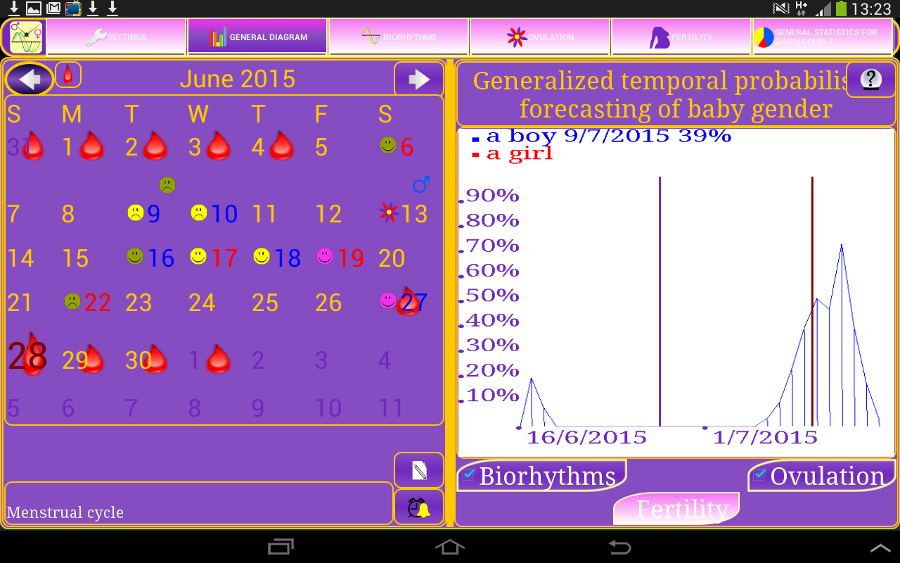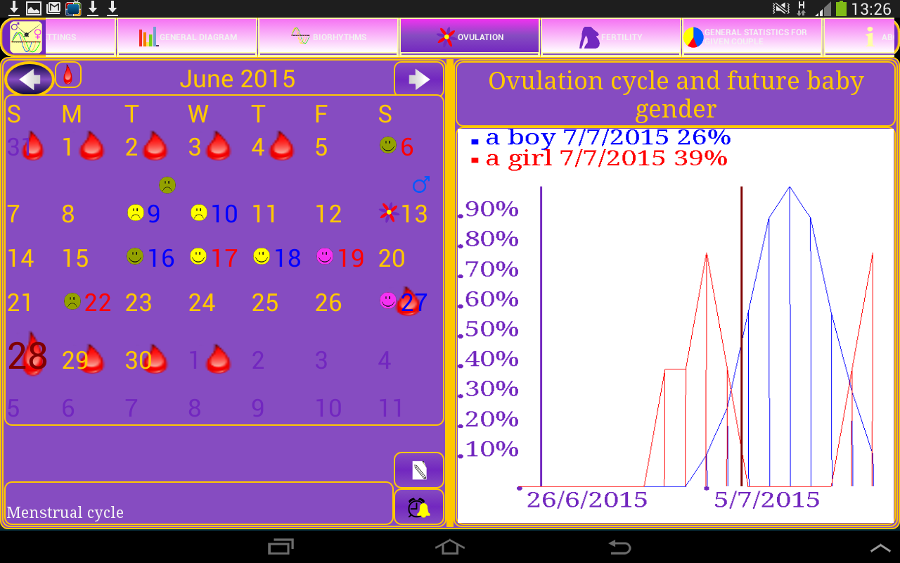 Developer Mobitico: www.mobitico.com
*Google play: https://play.google.com/store/apps/details?id=com.conceptiodemente&hl=en*