Jul 5, 2015, 10:02:35 PM via Website
Jul 5, 2015 10:02:35 PM via Website
Hi guys!
Enough of wasting hours on Whatsapp and Facebook. Too much of Social noise and Unreliable content there!
Meghdoot is an attempt to address two major problems of current mail & messaging system viz, Unsolicited Messages (spam) and Unreliable content.
It's an elegant solution to all the meaningless and unreliable messages floating around social media.
We guarantee 0 % Spam ! We will see how shortly.
Meghdoot is a mobile app wherein the users would receive Daily Reliable and authentic messages on various topics of their choice.
We have 6 existing services on the platform -
Bhagwad Gita Quotes, Daily Puzzles, Coding problems, Health Tips, Inspirational Quotes, Current Affairs
User can subscribe/Unsubscribe to a Topic at any point of time.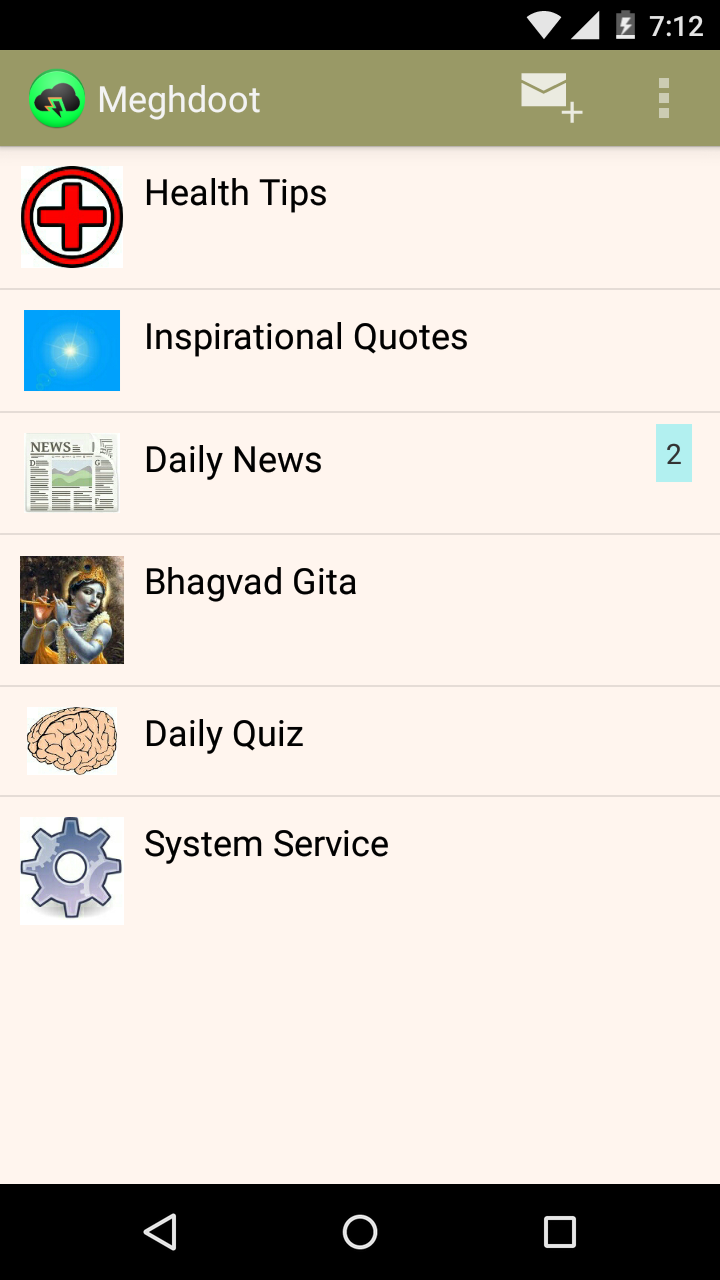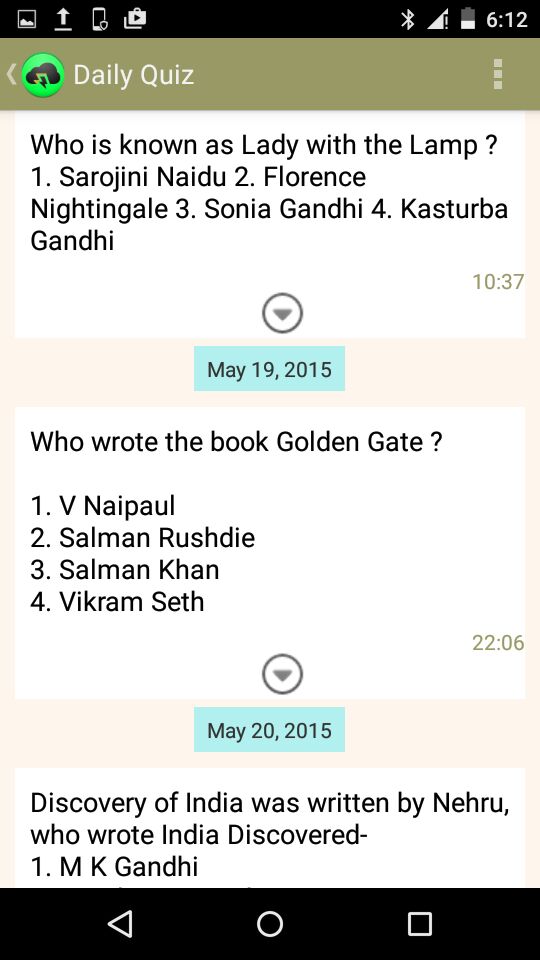 More info on www.meghdootservices.com
PlayStore link - play.google.com/store/apps/details?id=com.meghdootservices
Would love it if you guys can give it a try and give your valuable feedback.
Thanks!
— modified on Jul 6, 2015, 4:17:22 PM