Jun 28, 2015, 5:41:58 PM via Website
Jun 28, 2015 5:41:58 PM via Website
Hello ;
Zombie Smashball is a 2D sport action game with funny zombies , addictif and simple gameplay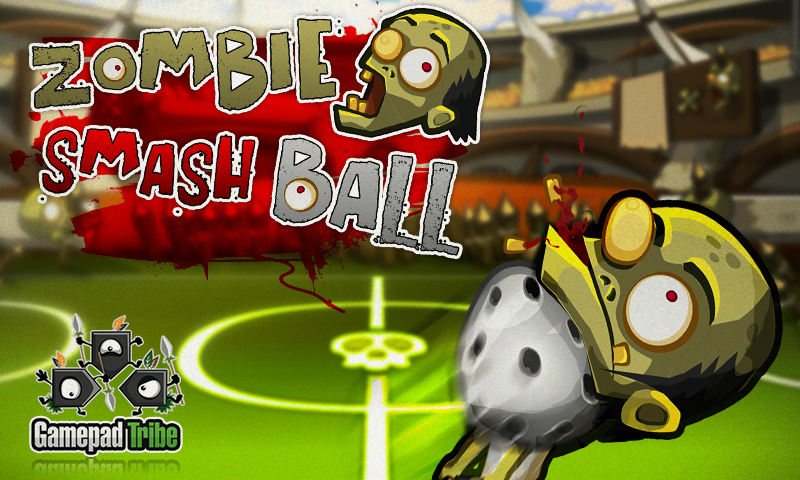 Description:
You like sport and action !!!
Zombie Smashball reunite all that with nervous and addictif gameplay on several type of sports.
On Zombie Smashball defy enemy zombie on Football, Basketball and Volleyball deathmatch.It let you train your zombie buy him outfis and armor and start funny match againt enemy zombie.Zombie Smashball reinvent funny sport . Braise yourself ball can tear you apart.
Features:
*Cartoony graphic style.
*3 Type of sport available Football, Basketball, Volleyball.
*Training mode available in addition of easy, medium and hard difficulty
*3 game rules are available Timer, Score, and Nightmare.
*Shop available to buy armor for free only by playing several matchs and earn ingame coins.
*5 type of bonus available ingame to boost your zombie and add cool effect on the game.
*Support for HD devices and tablets.
*Smooth game control.
*Vivid music in harmony with the game.
Zombie Smashball is completely FREE with no consumable, time, or upgrade to purchase play and enjoy.
To Download Zombie Smashball just search "Zombie Smashball" on Google Play. The game is made by Gamepad Tribe.
Some Screenshots of Zombie Smashball: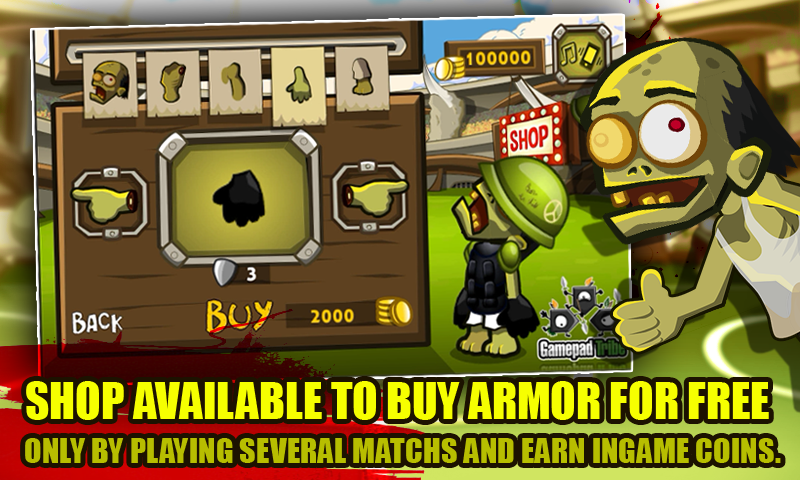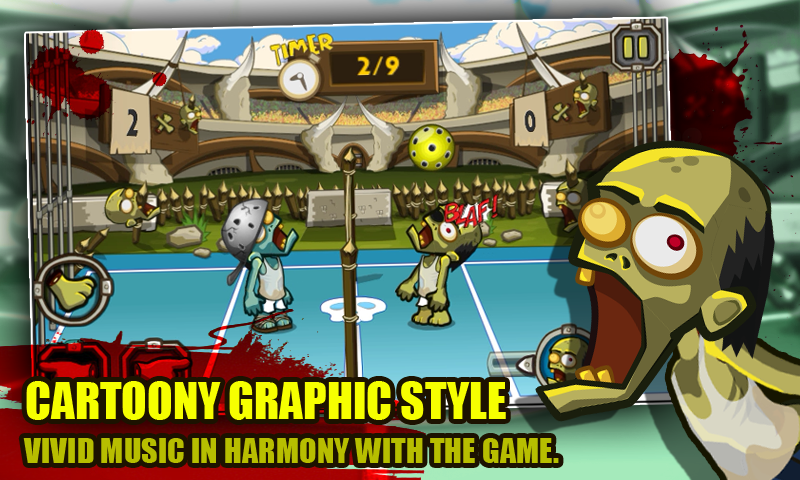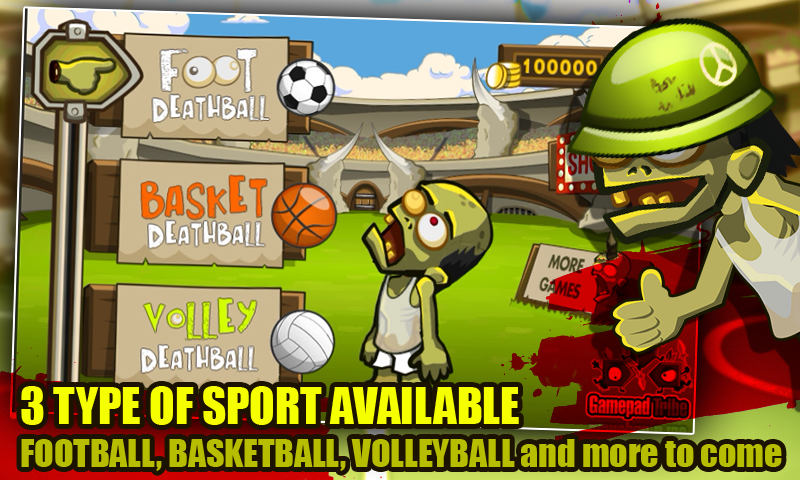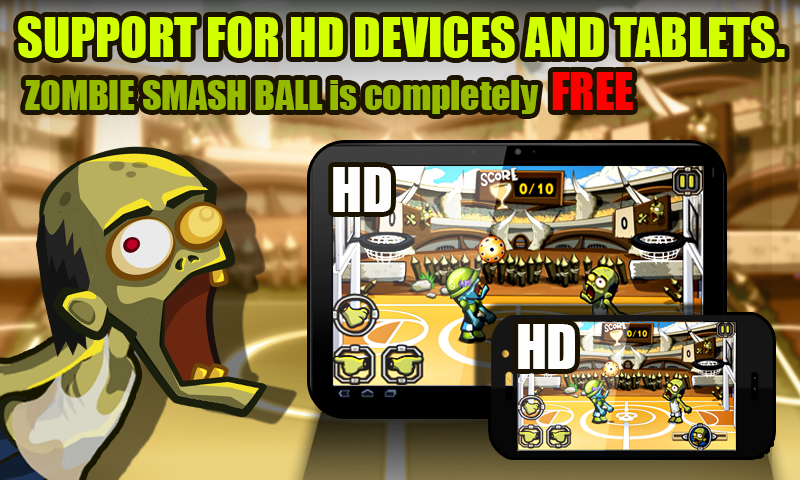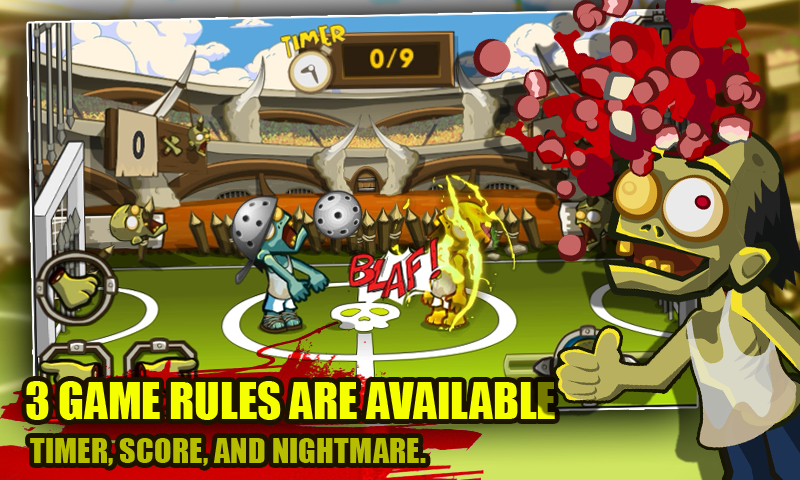 Thank you
— modified on Jul 1, 2015, 12:21:34 PM