Jun 17, 2015, 2:04:35 PM via Website
Jun 17, 2015 2:04:35 PM via Website
A cool new app Small Business Accounting PRO
★★★ Introducing Small Business Accounting PRO ★★★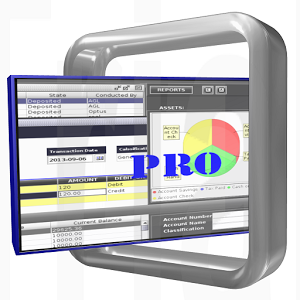 Description:
Premium quality. most feature rich on the market Accounting / CRM / Organizer application, with advanced Invoices, Inventory, Budget/Expenses control, and extensive Reporting facilities.
This is a licensed application with 30 days trial. The license is sold per product (a single payment for the lifetime of the application), RRP US$79.95
After the trial period, the system can be used as a free application: with all functionality, except creating new sales (quotes) included: users pay for the product, only in case if they use sales facilities.
Create, replicate, instantly email Quotes of your products or services (with images if needed).
Record and instantly email Invoices and Sale Receipts, update status of Quotes/Sales; record customers payments including partial payments, issue multiple receipts with outstanding amounts, edit, print delivery notes, update status or cancel sales & issue credit memos
Record Bills, Purchases and Purchase Orders, categorize and keep track of expenses. (Make, save & upload to PC photos of your receipts) Control budgets for expenses. Notify about bill payments
Keep track of your bank accounts & money display account balances, transactions, expenses and revenues, profits, assets etc. data sorted by the categories for selected periods. Record deposits, withdrawals, transfers. keep record of your transactions create pdf (csv) reports: print or save to Dropbox
Fully configurable pdf documents for Quotes, Invoices, Receipts, Purchase Orders etc. instantly email them to the clients, customers or vendors (the text of email pre-configured), print or upload to Dropbox server. Pdf for the Quotes may include the images of the products. Use 8 different templates * 20 background textures for generating of documents; insert your own logo or texture on invoice, record different types of special information such as payment options, display vendor's bar code on invoice, choose date format and much more. Invoice information can be printed in all major European languages, as well as Chinese, Japanese, Korean and Arabic
Keep all customer information in one place; record calendar events, tasks, notes (with multiple images),
prepare and send to your customers account statements, show their location on the map, link tasks and notes to customers; keep record and instantly send to the contacts email and SMS messages.
Link phone logs with description of conversation to contact records
Requires Android: 4.1 and up
I recommend you to download this new and awesome app.
Enjoy!!