Jun 17, 2015, 10:38:10 AM via Website
Jun 17, 2015 10:38:10 AM via Website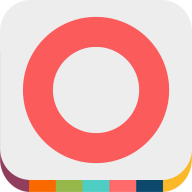 The aim of Stressful Circle HD is simple: tap all the circles following a sequence of colors in the shortest possible time.
"Being quick is not advice is a must"
Download: Get it on Google play --> Stressful Circle HD
In Stressful Circle you must show your speed and skill of your fingers.
Fun, Entertainment and guaranteed Stress.
Free to play for life.
Compete with your friends and players around the world in 24 leaderboards.
Complete 92 achievements we have for you.
Play through hundreds of levels and dare to compete with your friends or the rest of the world challenges that will measure your speed and vision.
Stressful Circle HD includes:
★ free 1980 levels divided into 3 difficulties: Relax, Normal and Stress
But you can complete them all?
★ 3 game modes:
     - Classic: Complete almost 2000 levels proving your skills, your ingenuity and speed.
     - Limit time: Tap the highest number of circles in two minutes in 21 kinds of levels and become the best.
     - Championship: Complete 7 screens full of circles in the shortest time possible and compare your time with the rest of the world.
★ 92 Achievements
★ 24 leaderboards: become the best in each.
★ minimalist style.