Mar 2, 2015, 12:18:52 AM via Website
Mar 2, 2015 12:18:52 AM via Website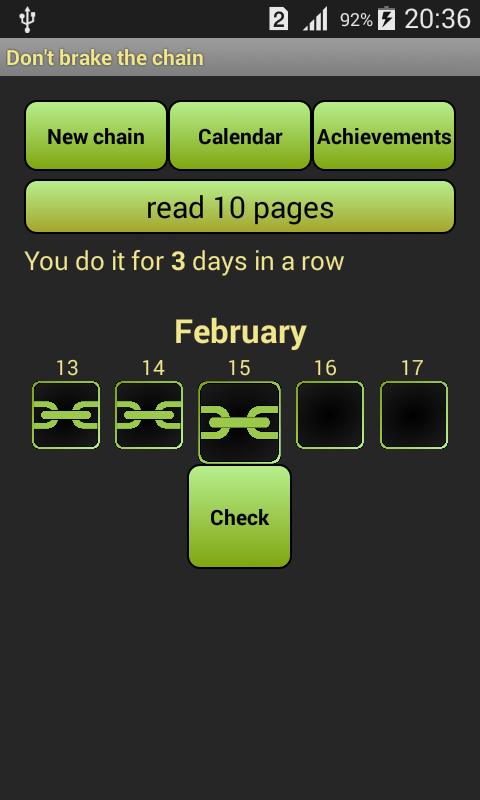 "DBTC" - is an application that will help you start a good habit
or brake a bad one. Start by creating a new chain, and do not forget to do what you planned daily
and check it in this app.
This application also have a widget for your main screen, so you are not turned off of the path that you have set .
If that is not enough , the application itself will recall that today you have not checked.
Features:
-This program will help you make a good habit or get rid of bad .
-Simultaneous you can create as many chains as you want.
-Widget for main screen.
-Daily Reminder.
-Calendar In which you can clearly see your progress .
-A system of achievements.
Link to Google Play: play.google.com/store/apps/details?id=com.hfroggy.dontbrakethechain