Feb 5, 2015, 10:11:05 AM via Website
Feb 5, 2015 10:11:05 AM via Website
Hi there

,
I want to introduce my free Karaoke app, FunSing, which lets people sing Karaoke right on their phones/tabs

.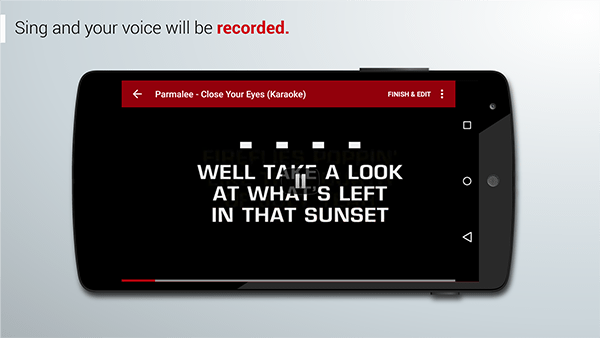 Here is how it works: First, open the app and a song catalog will show up. We have an endless source of karaoke videos from YouTube. Also, you can look for a particular song or artist on the search bar. Then pick a song and sing/sing and record it. Once done you can add sound effects and other tools to edit your recording. Your recording can be shared on Facebook and other social networks.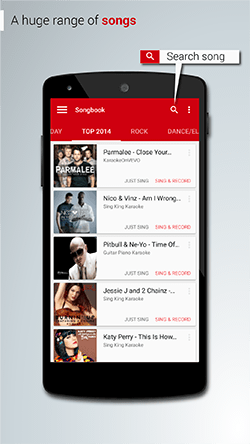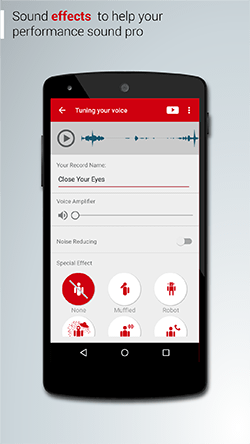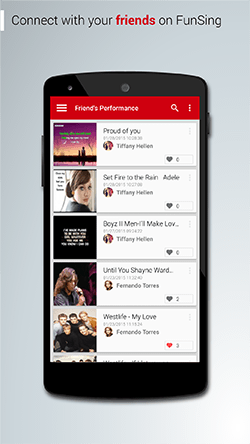 Favorable features:
A huge catalog of best YouTube karaoke videos.
Awesome sound effects to perfect your performances.
Share your performances on Facebook and other social networks.
Totally free to sing karaoke.
Styled in Material Design, both landscape and portrait views supported, various theme colors.
Here is the link from Google Play: play.google.com/store/apps/details?id=com.rubycell.fun.apps.fun.sing.karaoke
Hope you find it a handy app. It would be great if you could let me know what I can do to improve the app. Leave your comment below if you come by any bugs. I need your feedback so badly to make FunSing better


.
If possible, please support me by rating 5 stars


.
Thanks a lot ^^ Have a nice day ^^
Website: rubycell.com
Email: support@rubycell.com
— modified on Feb 6, 2015, 8:24:46 AM