Jan 21, 2015, 5:00:56 PM via Website
Jan 21, 2015 5:00:56 PM via Website
A cool new game Photo Quiz - Guess Pictures
★★★ Introducing Photo Quiz - Guess Pictures★★★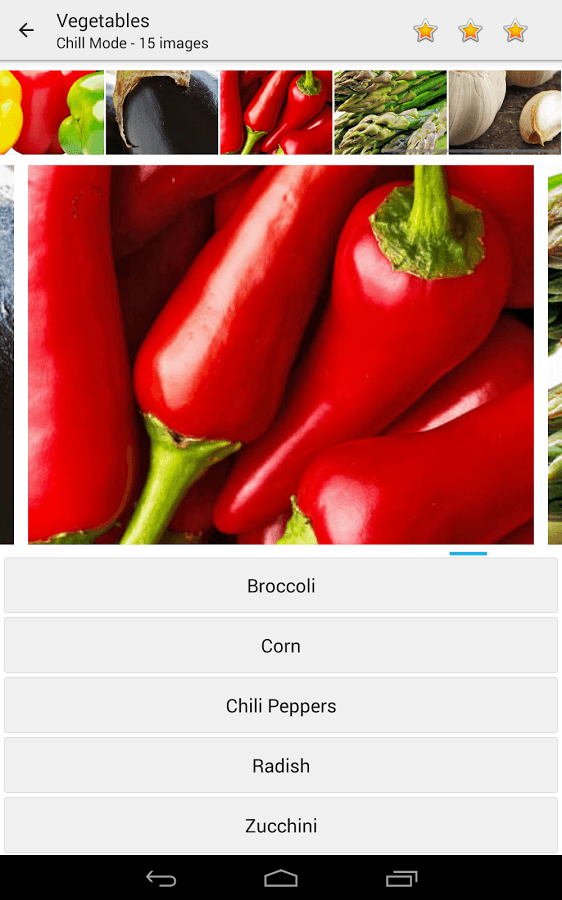 Description:
* Guess hundreds of pictures and hunt for stars and higher levels - Play the photo quizzes in multiple languages now *
Download Photo Quiz puzzle game now and guess from a lot of pictures from different categories. Is it an image of an apple, a football, a baseball or a pizza? Don't answer one of the 4 wrong words. Choose the correct 1 word for the pic to solve the puzzles and collect stars to unlock higher levels, new game modes and additional game languages. Can you find the words for every picture? Train your brain and learn new words by solving guessing the pics in different languages. Connect with Facebook, compete with your friends and share your success. Download the Photo Quiz game now and enjoy the challenging picture puzzle, it is 100% free!
Features:
- Photo Quiz is a 100% FREE trivia game
- 4 game modes (Chill, Time, Speed and Learning)
- 15 levels with unique pictures (fruits, spices, sports, tools, foods, herbs, kitchen, vegetables, drinks, nature, office, cities, bathroom, wild animals, flowers)
- Play Photo Quiz in multiple languages (english, german, french, spanish, italian and portuguese)
- High resolution images
- Facebook support
Link to google play: https://play.google.com/store/apps/details?id=com.happyzebragames.photoquiz
Requires Android: 2.3 and up
I recommend you to download this new and awesome game.
Enjoy!!