Jan 7, 2015, 5:50:26 PM via Website
Jan 7, 2015 5:50:26 PM via Website
The Magic Pearl is stolen and it's up to Alice to find it in Mermaid Adventure: The Magic Pearl.
Sprutto, the dastardly octopus, snuck into the treasure room and ran off with the Magic Pearl.
The Pearl controls the sea and its absence will create a torrent of storms that will sink all of the ships!
Join Alice and her friend, Crabby the crab, as they track down Sprutto and the Magic Pearl in this charming Match 3 game.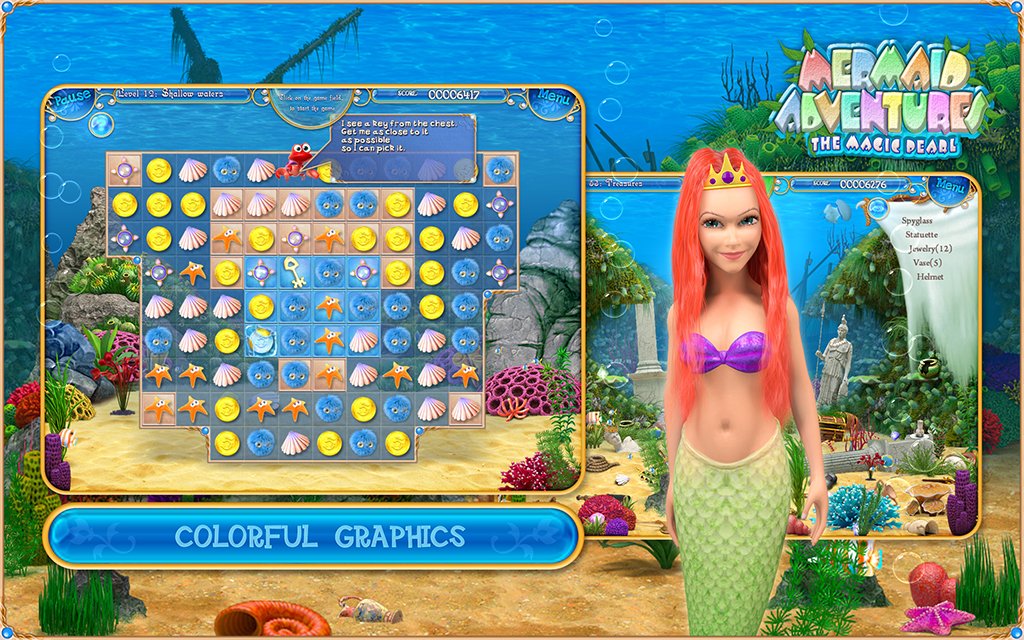 Features:
- Intriguing storyline
- 80 fascinating levels
- Colorful underwater graphics
- Mixture of 2 game genres: match 3 and hidden object
- Collect Power-ups
- English, German, French, Spanish, Russian, Dutch languages​​.
- 2 game modes: timed and untimed
- Find the Magic Pearl!
Google Play:
https://play.google.com/store/apps/details?id=com.dsgroup.mermaid