Jan 4, 2015, 4:09:03 AM via Website
Jan 4, 2015 4:09:03 AM via Website
Fish Escape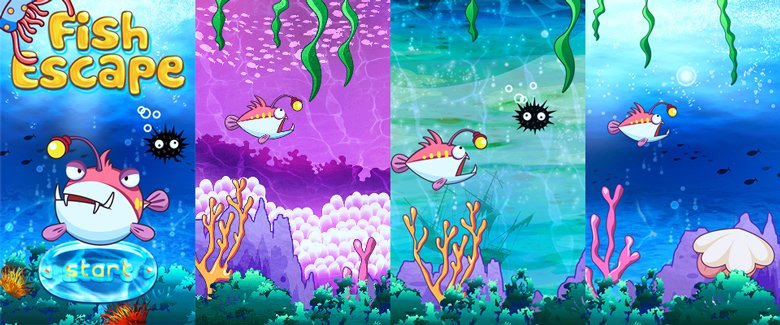 Help Flippy dodge obstacles in each stage and swim the longest distance to
fulfill his dream to escape the sea! A fun and hilarious game!
Instructions:
For Touch phones, tap, hold and release screen for same effect. Swipe right to
speed up, swipe left to slow down. Swipe right multiple times in sequence to
get into Hyperspeed mode.
Stage:
Cover the required distance for each stage to unlock the next. Score points and
get stars with a combination of distance travelled, gold coins collected and use
of the Hyperspeed mode. Get ALL 3 stars!
Download Free from Google Play: http://goo.gl/ePpppr
Harbour Attack

Take part in this historic battle to destroy the Axis' Pacific Fleet to end the
great war.
Instructions:
- Select the desired Time or Stage mode.
- Use game wheel to move target sight left, right, up, down, and fire button to
shoot.
- Your mission target, whether it is a battle ship or submarine, is given on
the top right hand corner of the screen.
- Don't shoot the wrong targets! Time will be lost (penalised) for each wrong
shot!
- Each missed shot will also make you lose ammunition.
Game is over when all ammunition are lost, or when time runs out.
Download Free from Google Play: http://goo.gl/9oSNef http://goo.gl/9oSNef
admin edit: Links other than Google Play are not allowed
— modified on Jan 4, 2015, 7:25:16 AM by moderator