Dec 20, 2014, 5:29:26 PM via Website
Dec 20, 2014 5:29:26 PM via Website
Epic Escpae
Hardcore Jumping game + you can create your own levels and share them with friends!
---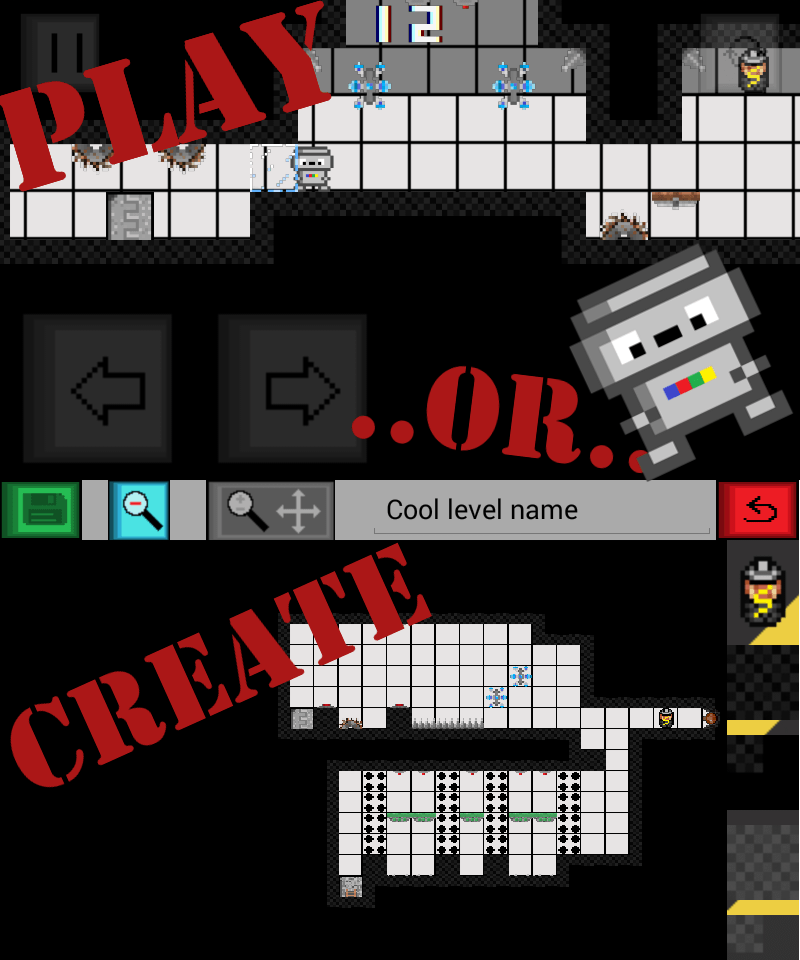 ---
.
Get Epic Escape on Google play for free: play.google.com/store/apps/details?id=com.clumsyob.epicescape
.
---
Meet Ernie, an utterly lost robot who's stuck in an unknown testing facility. Guide him and help him escape.
And yes, the cake is a lie.
Features:
- Massive challenges and assured frustration
- An uncanny retro feeling
- 3+ worlds, 99+ levels
- Impressive double jump (right half of display)
- Various unlockable skins
- Statistics, achievements, leaderboards, and automatic cloud saving
- A built-in level editor with a server
- A fair premium/ad policy
Optimized for 4, 7, 10 inch devices (dual core and better strongly recommended)