Dec 19, 2014, 12:39:16 PM via Website
Dec 19, 2014 12:39:16 PM via Website
Hi All,
GreyCampus has developed an app for Project Managers or PMP Aspirants to prepare for the Certification exam easily without any difficulty.
Description:
"GreyCampus PMP" is an useful app for PMP aspirants. They can test their own skills on PMP by attempting the practice test in the app and by going through the flash cards in it.
App Contents:
1. This app consists of 13 Practice tests based on all the 10 Knowledge areas of Project Management Professional(PMP).
2. A total of 209 flash cards for the last minute preparation.
Screen Shots:
3. The home page starts of with a Greycampus logo and an option to choose Practice Tests or Flash cards as shown below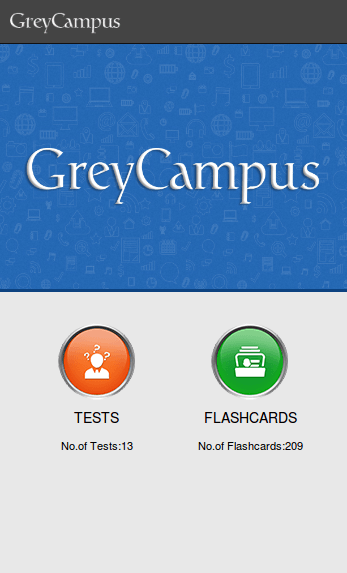 When the aspirant selects tests, All the 13 tests will be displayed and can choose a knowledge area he desires.


Each and every Question has 4 Options and has a correct answer in it.


After the completion of the test, the screen displays the results of the test like Total number of questions, Number of questions answered, not answered, correct, Wrong.


If the participant selects for flash cards, Flip cards will be displayed with the Term on One side and description on the other side.
*App Name:*GreyCampus PMP
*Version:*1.0.3
*Size:*10MB
*Requirement:*Android 3.2 and up
I need some simple techniques to promote this app and need maximum downloads on it.