Dec 12, 2014, 2:26:41 PM via Website
Dec 12, 2014 2:26:41 PM via Website
Hello,
I create that thread to present you My Music Player a free MP3/OGG/FLAC/PCM audio player available here on Google Play Store : https://play.google.com/store/apps/details?id=com.ssaurel.musicplayer
My Music Play offers you a lot a features like multiple playlist support, grouping by artist / album / genre, plain filesystem broswing, accelerometer and shake controls, and cover art support. Several Widgets are also available.
Some screenshots :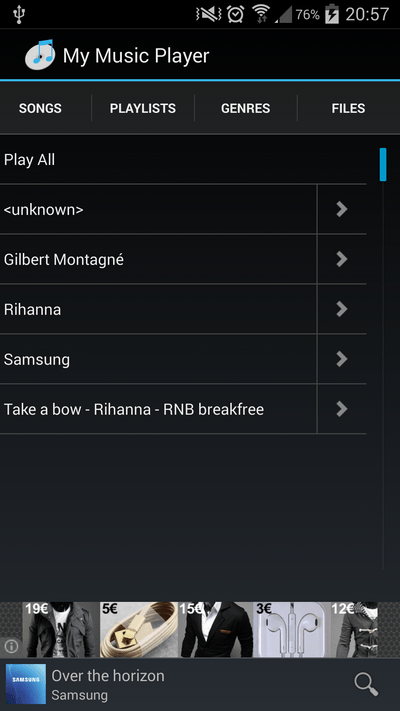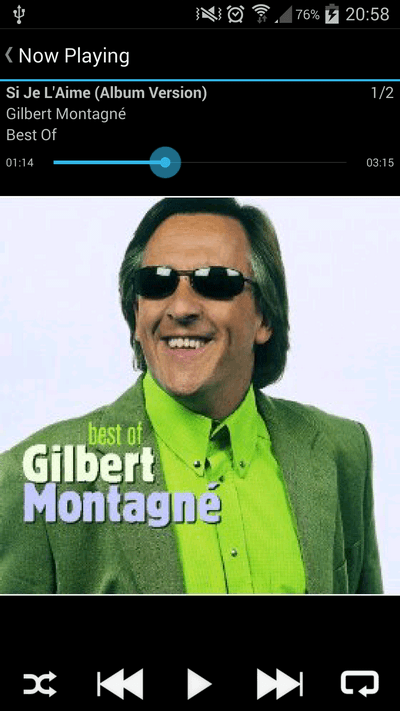 A Youtube demo video is also available here :
Don't hesitate to give me your feedbacks or ideas to improve.
Thanks.
Sylvain