Dec 3, 2014, 11:38:51 AM via Website
Dec 3, 2014 11:38:51 AM via Website
Hey guys!
In our new AndroidPIT competition, 5 members can win a Leef Bridge 3.0 Mobile Dual USB flash drive.
What is Bridge 3.0?
Bridge 3.0 is the first USB 3.0 flash drive for rapidly and easily moving pictures, movies and documents from Android smartphones and tablets to Windows PCs, MACs or other Android devices.
How does it work?
The small and stylish flash drive moves large files from two different compatible devices. You will find normal-sized and micro USB connector on either end, all snug in a protective slide-and-lock tray. Slide the tray back to reveal the connectors, and plug it into the device in question, copy the data that you would like onto the Bridge 3.0 and finally plus it into another device for quick and easy transfer of the data. (The Leef Bridge 3.0 Mobile USB is worth 22.99 USD, but we are of course giving it to you for free.)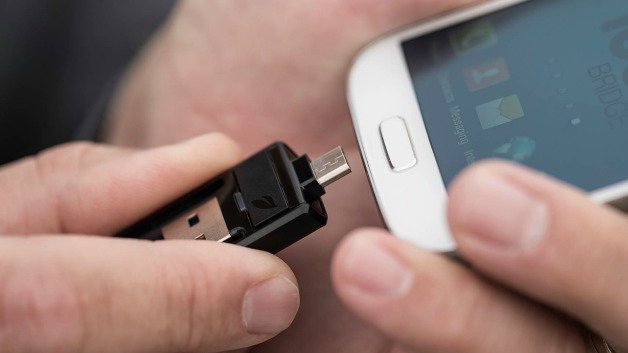 How do I win?
To be able to win a Leef Bridge 3.0, you need to reply in this thread, and tell us which phone you hope to get as a present this holiday season (even hypothetically), and tell us why! The 5 winners will be chosen at random.
Contest rules
This competition starts on December 3rd, and ends December 16th 2014 (5 pm GMT)
The prize is as stated and there are no cash alternatives.
There is no restriction on the number of entries you can make.
Winners will be notified via private message and the prize will be sent out within three weeks of notification.
Participants from any country are accepted.
Good luck!
— modified on Dec 3, 2014, 12:23:12 PM